It is safe to say that this week was expected to be fun for gamers across the world as they awaited the launch of eFootball 2022 (formerly known as PES). As it turns out, the rebrand has already flopped terribly as eFootball 2022 now quickly turns to one of the most hated games from reviewers.
For a game that was expected to slowly morph into a huge rival of FIFA, it certainly looks far from promising any competition. Critics have flooded social media and review sites to quickly slate the game's clunky graphics. This is alongside the devastating lack of realism as the avatars look almost nothing like the real-life players. From the pictures being shared on social media, it is hard to root for the game in any way whatsoever. Many have gone as far as accusing Konami, the game's developers, of conspiring the "worst football game" the genre has ever seen.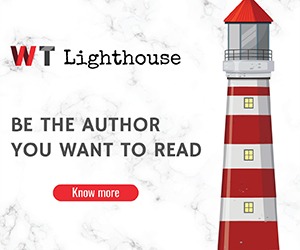 Please tell me this is fake? #eFootball2022 pic.twitter.com/CiPDzwAqSu

— Matt (@MGH) September 30, 2021
All these problems are actually quite shocking bearing in mind they are what Konami had promised to fix with the rebrand. The 2020 PES version had actually been praised for having the shortest distance from realism thus attracting a number of gamers.
Having skipped a release in 2021 to focus on a relaunch, this is not how things were supposed to play out for a long-running franchise that once topped the market and acquired a legion of loyal followers.
Konami you really shouldn't have released this in this state. This is bad… I mean really bad.. Like bad bad bad #eFootball2022 pic.twitter.com/6YYDR8XnmT

— TheTrueBrits🎙️⚽️ (@_TheTrueBrits) September 30, 2021
From the posts shared so far, it's quite clear that gamers are not holding back in their assessment of Konami's product.
The script is back #eFootball2022 #SetFootballFree pic.twitter.com/6WtOZq28Sf

— THE EFOOTBALL GAMER (@EFOOTBALL_GAMER) September 30, 2021
#eFootball2022 in two words: ABSOLUTE TRASH! Seriously don't download it. The gameplay is is beyond trash the graphics in FULL looks WAY WORSE than PES21 and @play_eFootball call this shit NEXT GEN? And it's lagging like shit with 20-30FPS at MAX with a high-end PC! pic.twitter.com/IpaBEB1snO

— David Solt (@SDavi87) September 30, 2021
So it is safe to say that EA Sports have just run away with the trophy with barely any competition.