It probably wouldn't be news to anyone that social media has its effects mentally. This has been a conversation that has been going on across the world for years now revolving around the mental health damage that these platforms bring to users, both of age and underage. But it finally looks like those on one side will have more concrete evidence going forward. This is after Facebook finally admitted that Instagram is harmful to teenagers' mental health.
This came from a new report published by The Wall Street Journal suggesting heavily that the situation is not pretty at all. According to the report, Facebook conducted internal research whose findings the firm was hesitant to share with the public, After getting access to the study and its results, it was quite clear that Instagram has had some devastating effects on its younger users. This is particularly teenage girls.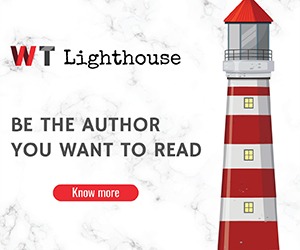 As indicated in the study, Instagram is a powerful engine for "social comparison", a fact that's not as new. Being a platform that's based on how people look and live, it's bound to have users comparing themselves to people they do not even know.
Among these users are teenage girls who are bombarded with images of idealised bodies on Instagram. These are from adverts, celebrities or even just normal content from friends and strangers on the app's Explore section. This is what has often been debated as a source of negative effects on users' mental health. Facebook itself admitted this saying, "We make body image issues worse for one in three teen girls." (The figure referred to teenagers who already reported body image issues of some type.)
In fact, the research reviewed by Facebook's executives was concluded to have found Instagram engineered more towards "social comparison" than rival platforms like Snapchat and TikTok. This would be believable as TikTok is designed to focus more on comedic clips and fun filters that creators use for their content. In comparison, Instagram is more about people's bodies, outfits, cars and luxury lifestyles.
Despite the study involving teenage users in the US and the UK, there's no doubt that the feeling expressed would be common within a wider population of the same age across the world. This includes the general feeling of addiction that the teens admitted to Facebook's researchers.
"Teens blame Instagram for increases in the rate of anxiety and depression," said internal research by Facebook presented in 2019, and that "This reaction was unprompted and consistent across all groups."
These are findings that are quite significant and would help explain further why Facebook has been making so many changes on Instagram. This includes the users' interface changes like hiding like counts that teens told Facebook made them anxious. However, some of the changes were admittedly found to have very little effect.
Instagram head Adam Mosseri confirmed this in May saying, "It turned out that it didn't actually change nearly as much about … how people felt, or how much they used the experience as we thought it would. "But it did end up being pretty polarizing. Some people really liked it, and some people really didn't."
So, it is pretty clear that the social network has a lot of work pending to try and make the situation better.