Fighting games may not be the most popular genre out there but the people who play them may very well be the most loyal of any gamers ever. Unluckily, fighting games haven't been as rampant on Android or iOS and there aren't many options available out there. However, that does not mean that the available ones have to be mediocre as some have turned out to be really good over the years.
If you're looking for some to add to your collection of mobile games, you might well just install one or two of these on the list. You'll thank us later.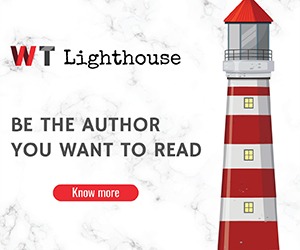 Injustice: Gods Among Us 2
Price: Free
Just like its console versions, Injustice 1 and 2 are two of the most popular fighting games on mobile as well. Unfortunately, some of you might find the mechanics for both to be a little bogus. It's mostly just tapping numerous times at the same positions of the screen until someone wins. And that depends on what warrior characters you have.
On the bright side though, the game contains a decent roster od DC Comic heroes and villains, tons of stuff to do in the game and an online multiplayer mode. Mortal Kombat is another fighter by Warner Bros with roughly the same mechanics. Neither of these games is great, but they're both decent time killers.
Brawl Stars
Price: Free
This one may be a little different from your average fighter game. The gameplay is a little bit more beat 'em up style than it is a true fighter but still has the same tense elements. You and a couple of other people play online PvP against up to three total opponents. You have to beat them up and finish the objective. However, the game does have a one versus one fighting mode that is basically just a fight to the death. The fighter genre isn't super packed with great titles, but we think this one is good for killing five minutes.
EA Sports UFC
Price: Free
Being one of the most popular fighting mobile games available, EA Sports UFC features decent graphic quality,  a roster of 70 MMA fighters (including both male and female stars), and tons of in-game content to play with. The controls will disappoint you a lot though considering it's mostly just tapping and swiping. There is hardly any room for creativity. However, it's not a bad way to spend five minutes at a time. It's an EA Sports game that has in-app purchases. Many fans of EA games know what to expect with that.
Shadow Fight 3
Price: Free
Shadow Fight 3 is one of if not the latest fighting game in its franchise of the same name. It picks up where its predecessors left off with some tweaks. For instance, the series shed its silhouetted graphics in favour of fully animated character models. The gameplay was also changed a bit to something a little more modern.
That's unfortunate because the mechanics in the previous games were fairly unique and fun. In any case, you can't go wrong with any of the Shadow Fight games. Just keep in mind that they are freemium and make for better time killers than deep, engaging fighting games.