Into The Dead 2
Price: Free To Play
This is the latest instalment in a popular series of horror games. It is an infinite runner that lets you play with the goal of having your character survive for as long as possible. The game comes with a story mode with multiple endings, weapon and ammo perks and more. Moreover, the mobile game includes more gameplay mechanics compared to its preceding edition trying to bring as much realism as possible.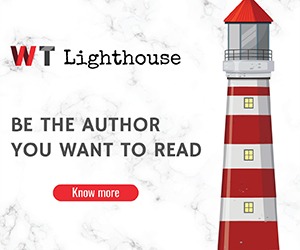 Thus, it's the one we'd recommend first. The first Into the Dead is still pretty good, though. Both horror games are freemium.
Download
Distraint: Deluxe Edition
Price: Free / Up to $4.49
This may be one of the newer horror games to be released. But its developers chose to make it different with hand-drawn graphics and simple premise. The game itself is quite simple that you would be able to navigate through and learn quickly.
It does not depend on typical classic horror mechanics like jump scares. Instead,  it tries to get some scare to you with a spooky storyline, almost billing itself as a psychological horror game. Luckily, the game isn't as long so you should be able to complete it in a matter of hours.
Download
Dead Effect 2
Price: Free
You may have played many games similar to this creepy sci-fi shooter. But it doesn't mean you can't try out a new one. In Dead Effect, you play as one of three characters. Whoever you choose, your goal is to level up, keep upgrading your weapon inventory and kill the nad guys.
To get even more intense, I found the game to be quite good at graphics. This includes the aliens, dark corridors. Moreover, you have a 20-hour story mode to play through. It's not typically what you'd think of when it comes to horror games. However, it's about as close to a horror shooter as it gets on mobile.
Download
Fran Bow
Price: Kes.200
I have no idea why the developers decided to do it this way but Fran Bow is simply a whole series of horror games. Each game released, with 5 so far, is a continuation to the long storyline. This style is so different from other games that just choose to pack the whole story in one game.
But you have to admit at least breaks the mould by making each chapter downloadable.  It's a puzzle game where you must self-administer medication to go into an alternate world. The storyline is excessively creepy. It's a decent series overall. Each game in the series will run you $1.96.
Download
The Walking Dead Telltale Series
Developed and published originally by Telltale series, the game is simply an adaptation of the popular apocalypse TV and comic book series, The Walking Dead. So as you imagine, the game tries to live up to the scary nature attached to its name.
In each game, you'll play through five episodes of the storyline and try to survive the zombie hoard, crazy people, and other obstacles. There are a total of four games in the franchise. They all have elements of adventure, puzzle, hidden object, and more. They can get delightfully creepy at times, but they're mostly just entertaining. Telltale Games doesn't control these games anymore.
Download