Picking up your phone and calling customer care is usually for technical matters that you cannot solve by yourself. More often than not, calls to customer care are to launch complaints and express dissatisfaction with a service.
However, sometimes these calls go beyond the norm and they end up being rather unusual. A good example of this is stories told by various Safaricom customer care reps that have been on the receiving end of unusual requests in their line of duty.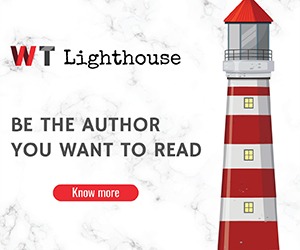 From locating owners of lost documents to helping those lost in the park to actually saving someone's life, these are the most unexpected requests made by Safaricom customers to customer care reps:
Lost Wallet
Susan Ireri, a customer experience executive at Safaricom narrates a story of how she responded to a Twitter direct message of a customer who wanted the telco to locate the owner of a lost and found wallet.
"This request was unusual because it would have required us to give out information that we normally don't give out," she said.
This request came from a customer, Jeff Gichui, who had picked up a wallet that contained the documents of Brian Muraya. Jeff wanted Safaricom to assist him in locating Brian and so he sent photos of all the documents that he had found.
Ms Susan used the ID number from the documents to search for Brian's phone number and after a few tries, she was able to reach him and actually informed him that he had lost his wallet – something that he didn't know has happened.
She then went ahead and connected Brian to Jeff through Twitter and the two were able to meet and Jeff recovered his documents.
Lost in the Park
Getting lost is an unpleasant experience, now imagine getting lost at night, in the park, David, a Safaricom customer went through this experience.
"A call came in from a customer and immediately he said, 'I know this is going to sound a bit unfamiliar, I need assistance, I hope you'll be able to help me", narrates Edwin Ngase, a Safaricom Customer Experience executive.
David had resulted to calling customer care after he was unable to navigate his way out of the Nairobi National Park during a game drive. He wanted the customer care rep to help him find his way out and that's exactly what happened.
Edwin was able to connect David to KWS staff that located him and navigated him out of the park safely.
Saved a Life
"I remember receiving a call from a lady. She was very distressed from her tone and her first question was, 'are you able to trace someone if I have their number?'" starts Peter Obiayo, a Safaricom customer care executive.
That evening, Peter got himself in a rather strange situation. A customer, called in with the request that her husband is traced because he had left and from the look of things, he was suicidal.
Peter got the husband's number, reached out to him and they had a 40-minutes-long conversation whose result was the husband returning home safely after constant reassurance and persuasion from Peter.