This might seem odd as you read this but yes, the past weekend has been one full of e-sports tourneys (well, two) and with that came a whole lot of surprise. Safaricom's youth network, BLAZE, was continuing with its countrywide initiative in Nyeri to discover new talent in the world of gaming and e-sports.
But concurrently with that was one event that has been named by many as one if not the biggest FIFA 20 tournament in Kenya. A local gaming cafe, Tric Gaming, that is based in the CBD was up to the task to organise and host the gaming competition for its first time ever. Was it huge for them? Of course, it was.
The Knock Out Rounds
The tournament brought in about 450 registered players, more even than the number Tric had been anticipating making it an uphill task to make it as successful as possible.
Beginning on the 19th, the players that included some of the very best in the country faced each other off in the knock out rounds. This was solely on the PS4 consoles in just one match, meaning you only had one chance.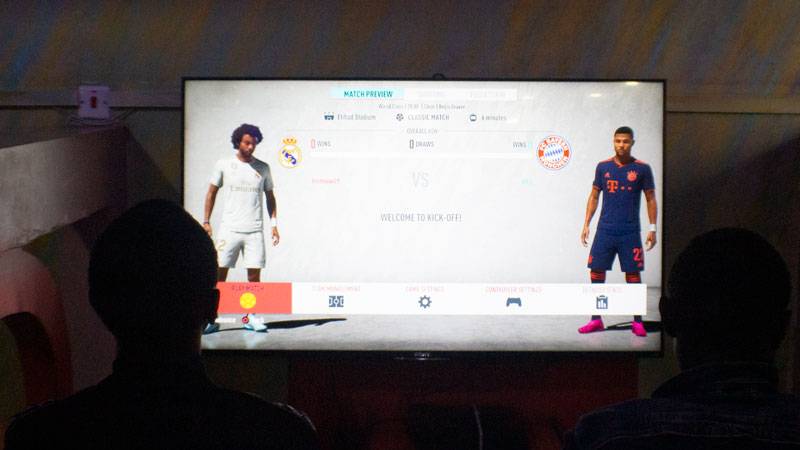 Speaking of the best, defending champion and most popular FIFA 20 gamer, Peter "Flossin Mauwano" came in to challenge some of the players and was unfortunately knocked out with an amateur player, Victor "Matic" Mukhiso who had never participated in a tourney before.
Anyway, the game saw the 450 players reduced to only 64 who went on to the next stage to compete on the 20th on both the PS4 and Xbox One. Unfortunately, many players had only been conversant with PS4. This made it so hard to have the competition go in their favour.
The Finals
A lot of the promising players ended up nowhere when it came to Xbox One. This included some ending up on the ugly side of a 10-2 goal difference after just one match against the professionals. So, yeah it was truly a "survival for the fittest" scenario all the way through.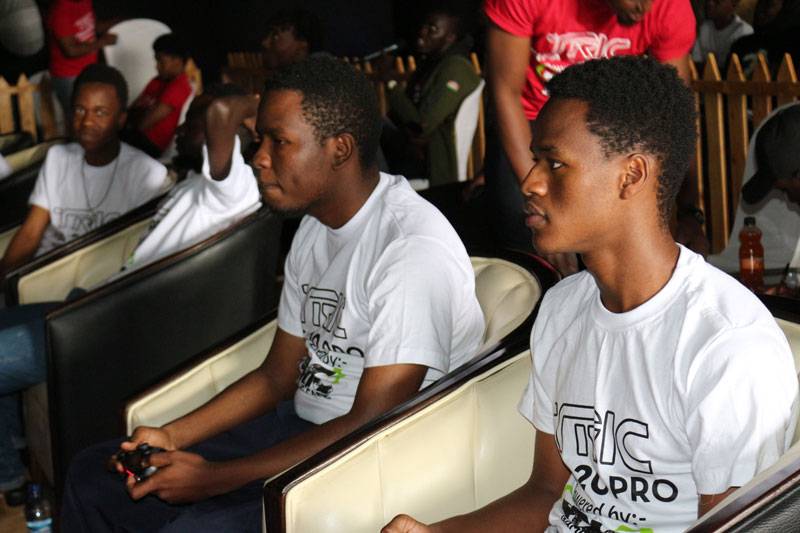 But as the numbers kept getting lower, so did the number of conceded goals. This is mainly because by the quarter-finals stage, it was clear that most who remained had had some level of experience in the world of Kenyan e-sports.
This then meant that every game was quite tense with each gamer showing their prowess in basically all areas of the pitch.
Surprising FIFA 20 Winner
But one player, Frank Ochieng, kept surprising many as he kept rising above in every single game beating every player as they came. Against him was Stanley Styler who is better known in the world of Tekken as he has competed a number of times. So seeing him coming out almost at the top place in FIFA 20 was definitely a surprise. Nevertheless, Frank took on the final game with the German national team winning with two goals against one for Styler's French team.
But considering how new FIFA 20 still is, every single finalist did show some extra level of finesse. This only goes to show how big professional gaming can be in the country if gamers are given the right chances.
"I will be planning what to do with the prize money but I will definitely be looking forward to competing in other tournaments and winning even more," were Frank's words after the competition. This, of course, never left the runners-up empty-handed as they walked away with 50k and 25k respectively. The handing over champion also had a bit to say:
E-sports and pro-gaming, in general, has grown since I started. But many of these gaming platforms and corporates are still working separately leaving many not aware that there are such opportunities. I believe if many of them chose to work together with one common goal of boosting the e-sports industry, we could go really far.