When it comes to the Japanese gaming and entertainment company, Konami, not much comes to mind as they are not the top makers of the current high-end video games as of now.
We may start talking about the likes Metal Gear Survive but let's really not. The only franchise that then comes after this is PES (Pro Evolution Soccer) and next year's instalment has already been announced and this kind of being one of the best simulators of "the beautiful game", you might need to know what this title will bring to the table.
Being a more privately-owned football video game, Konami will continue boasting of its mastery in acquiring licences with the return of Spain's Barcelona FC and the debut of Manchester United, Old Trafford and all player resemblances.
The title will almost surprisingly feature Lionel Messi as the cover star for the first time since 2011 diverting from the player's teammate and Brazil national, Philippe Coutinho who graced the cover art in PES 2019.
The game will also feature a range of variants, each with extra spoils for anyone who wishes to empty their pockets for extra sim features.
This will include two editions with the Standard Edition providing players with:
3 Premium Agents for a total of 10 weeks
3 Contract Renewals for a total of 10 weeks
Lionel Messi loan for 10 matches
Ronaldinho loan for 10 matches
The second dubbed the Legacy Edition will feature a sufficient supply of bonuses said to be worth it for players who also turn out to be true lovers of the game, which include:
ES Legend Special Agent (You can choose from – Diego Maradona, David Beckham, Johan Cruyff, Gabriel Batistuta, Francesco Totti, Park Ji-sung, Hidetoshi Nakata, Pavel Nedved, Oliver Kahn, Lothar Matthaus or Patrick Vieira)
3 Premium Agents for a total of 30 weeks
3 Contract Renewals for a total of 30 weeks
Lionel Messi loan for 10 matches
https://youtu.be/fK3_uf8FLHc
PES 2020 Gameplay Changes
This may not turn out as much of a surprise considering every annual sporting franchise is expected to upgrade in terms of basic gameplay, Konami has promised an updated roster of players and stadia with this only including the ones that PES 2020 have a licence on. And just like its rival FIFA 20, visuals, animations and the basic details will see various upgrades in a bid to make the player's experience as ideal as possible.
This will include new techniques that help in predicting opponent movements like the Finesse Dribble. This new handling capability is one that is meant in bringing a better and greater degree of realism as well as help in sneaking in to capture the ball as it's moving across the field.
Other new tricks like the No-Touch Control that enable you to run alongside the ball without contact for a steady ball momentum will also be featured. This will come alongside the Trick Trap technique that apparently tricks players with predictable movements before you even get to make a completely different move.
The improvements will also be made on the ball physics in an effort to maximise on realism and bring in significant flawlessness in its movements thus making it feel like the real thing. This will be made possible together with a more realistic defence system that will see defenders make moves imitating reality like enacting intentional fouls to curb attack. This will, however, require you to be careful enough to avoid penalties at the box.
PES 2020 will also feature selective skills that will be distributed uniquely to each player, giving them special powers of sorts that will be programmed for attacking and defensive play. With some of the confirmed skills being Aggression, Tight Possession, Through Ball and Long Shot, we'll just have to wait till launch to test them out.
Master League is Back
This which might seem like more of a competitive move against FIFA's The Journey  will involve the resurrection of the Master League but will involve a whole new bunch of details like an interactive dialogue system that will allow gamers to shape the narrative, conversing with players and managers in a way that will shape personality and how the character is viewed in the world of football.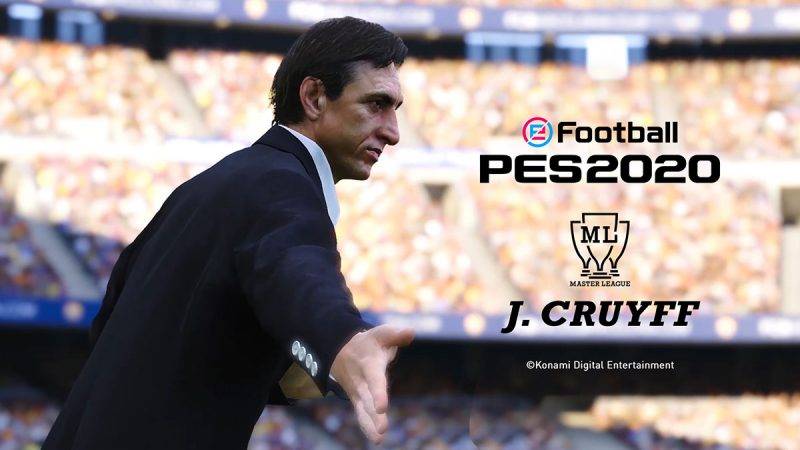 This will also feature a great degree of realism, improved aspects like Transfer Systems and Manager. This is fortunately expected to be a selling point given the demise of the fan-favourite feature from FIFA, The Journey, with the upcoming instalment.
But with the news that women football will not be integrated into PES 2020, Konami will probably still have a hard time trying to sell this one… maybe!