Apple holds a developer conference every year around this time to announce all their new software changes and occasionally some exciting new hardware. This year was no different, with Apple taking over two hours on stage to talk about all their software achievements, some of which were iterative updates but a good number of them were actually exciting stuff.
And as for the new hardware, Apple announced something that their fan base has been asking about for years now.
Here are all the exciting announcements from WWDC 2019:
iOS 13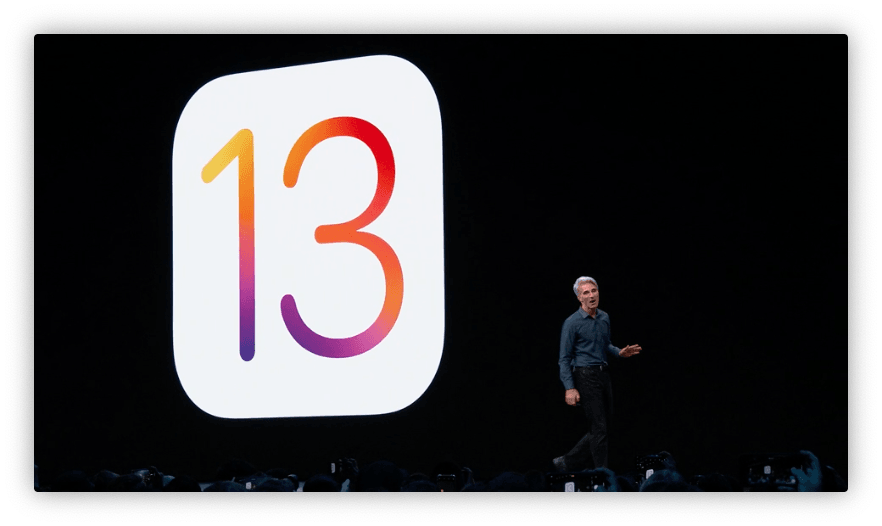 First, in line, iOS 13 now gets a dark mode that literally turns everything dark giving the iPhone a much sleeker look especially thanks to its AMOLED display.
Another big change is with app sizes. iOS apps have always been huge, sometimes even four times the size of the exact Android app. To counter this, Apple announced that apps will now be 50% smaller thanks to some changes that they have made behind the scenes and app updates will also be 60% smaller.
iPhone users will now be able to use swipe gestures on the default keyboard, Memoji (personalized emojis based on your face) will now include options for makeup, hairstyle and even accessories such as AirPods.
On the security front, Apple has introduced their own social login button, aka, Sign in with Apple, which will create an account on any platform that supports it without sharing your data with the said platform. Location permissions have also been revamped, with new restrictions which will see apps require explicit permission to access the location every time they need to do so.
And as always, there's the part where Apple products finally catch up with the rest of the world and this came in the form of Maps updates and the Photos App updates which now feel more like their Google counterparts.
iPadOS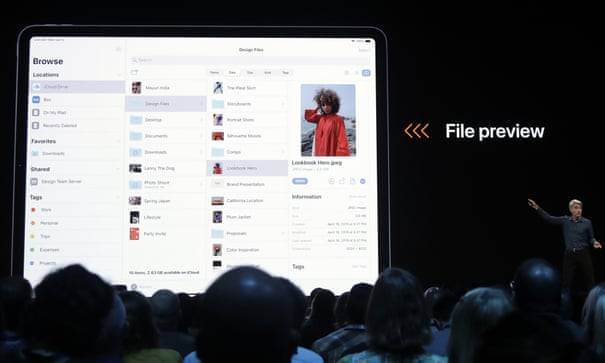 Probably the second most exciting announcement of the whole conference, Apple has finally created a separate software experience for the iPad. The new OS will bring more productivity to the device with features such as split screen and even the ability to read USB drives directly.
There are quite a number of new features for the iPad, which spells further doom for Android tablets. The bottom line is, iPads will now behave less like bigger iPhones and actual productivity devices.
WatchOS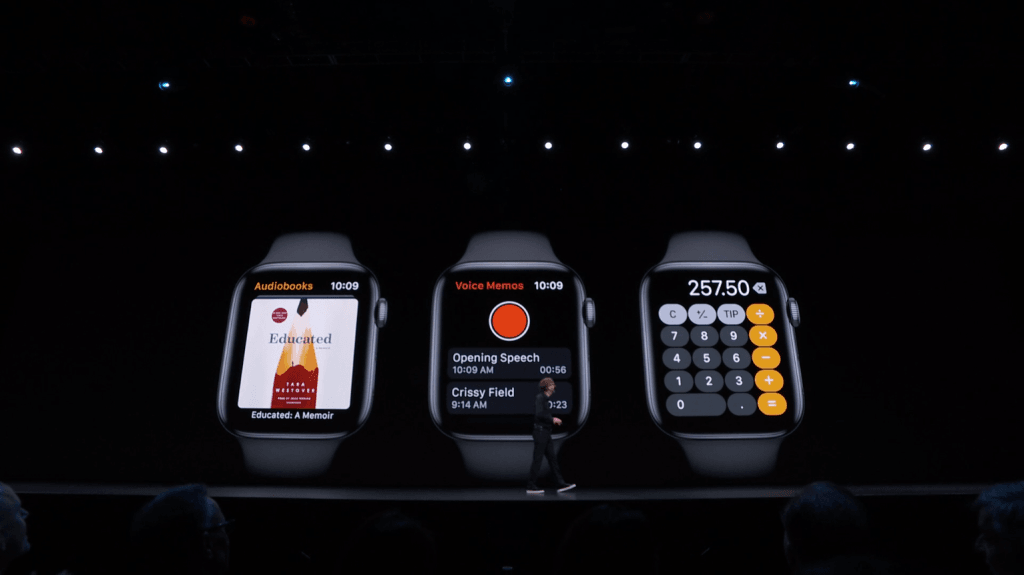 Those with Apple Watches will be glad to know that there are new, quite cool, watch faces available. Apple has also made a dedicated App Store that features only watch apps and there are also new stock apps for the watch including the calculator and a revamped health app that features period tracking with alerts on fertility window and period start.
The best part? The Apple watch will now have a chime every hour – more like the old school cuckoo clock and if the device is on mute, it will simply give haptic feedback.
MacOS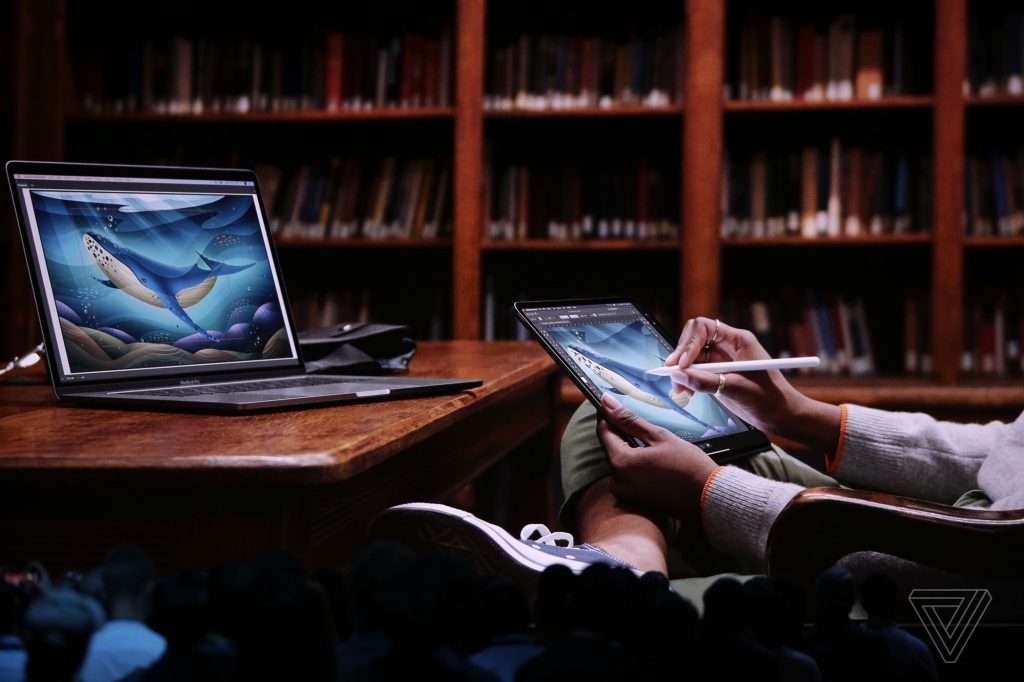 Still, on software, the new MacOS version is known as Catalina. Catalina brings the death of iTunes, which has been split into three different apps; Music, Podcasts and TV.
There also a new feature that supports using the iPad as a secondary screen in what Apple calls the SideCar. You can now control everything on your MacBook using your voice, including opening apps and changing device settings as well as performing granular actions.
The biggest update to the MacOS is the inclusion of FindMy, which is an app like Find My iPhone that will help locate your MacBook in case it is lost or stolen. If the device is offline, it will use Bluetooth to ping its location to nearby Apple devices which will then beam that location to you  – pretty neat, since it will be available across all Apple devices.
MacPro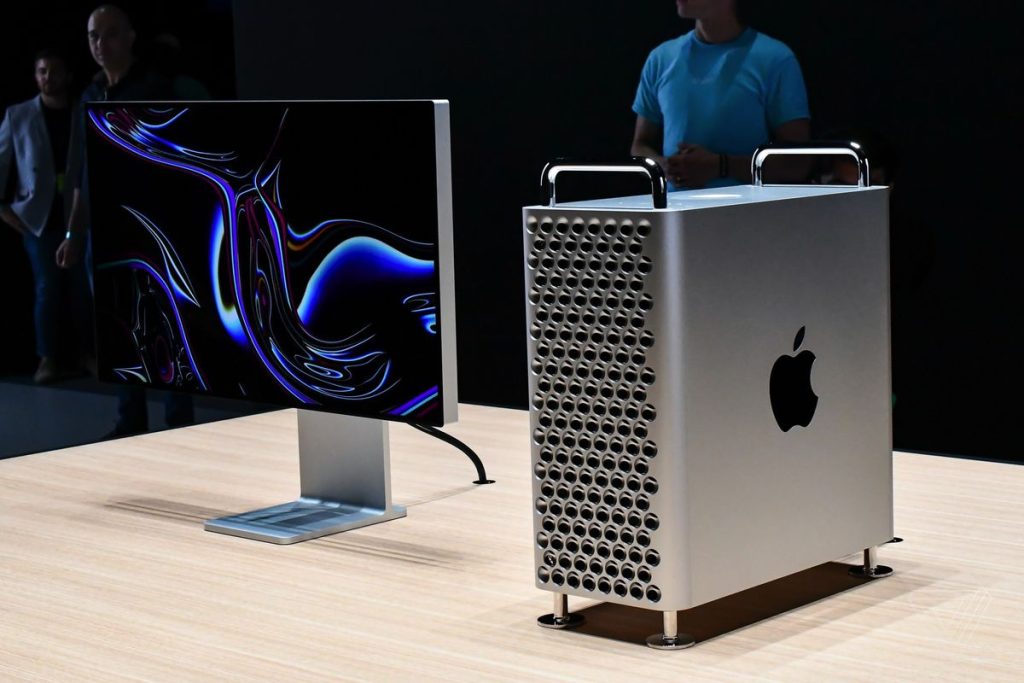 Now to the hardware, it's been quite a while since Apple refreshed their MacPro lineup – which is their high-end computers aimed at professionals that demand high power.
The MacPro has evolved from the trashcan design that we saw years ago, to a new desktop-like design that looks more like a grater as Kaluhi noticed:
What in the grater is going on???? https://t.co/YxhvcfaTnP

— Kaluhi's_Kitchen (@KaluhisKitchen) June 3, 2019
Anyway, the design is rather peculiar but the vents are meant for maximum airflow and the handles up top, not only look cool but also improve portability which can further be improved by adding wheels to it ?.
To the specifications:
Intel Xeon processor with up to 28 cores
Up to 1.5TB of RAM
Additional Six RAM slots and eight PCI slots
3x Thunderbolt ports, 2x USB-C ports, 2x USB 3.0 ports
AMD Radeon Pro 580x GPU or Radeon Pro Vega II GPU (the Vega GPU can be configured to take up three of them)
Ability to output 8K video to 3 screens or 4K video to 12 screens
As for pricing, the new MacPro does not come cheap. Starting at $5999 for the 8-core Xeon, 32GB RAM and 512GB SSD model. However, Apple does boast that this is cheaper than what competitors offers for the same specifications.
In addition to the MacPro, Apple also announced a new super monitor that comes with a 32-inch 6K LCD screen, this is known as the Pro Display XDR and has a price tag of $4,999.