There's yet another budget smartphone that has been launched in Kenya, this time around coming from Nokia. The Nokia 1 Plus that was announced back at MWC 2019 has finally made its way to Kenya.
The device, which is part of the Nokia lineup we were expecting to launch in Kenya, is an entry-level phone that weighs in on its brand identity to lure first-time smartphone buyers into the world of Android.
For its Kes.9,500 price tag, the Nokia 1 Plus offers users a decent Android experience thanks to its Android 9.0 Pie (Go Edition) software that is meant to offer a consistent user experience regardless of the phone's limited hardware.
Speaking of limited hardware, the Nokia 1 Plus comes with 1GB of RAM, 8GB internal storage, 2500mAh battery and a 5.45-inch display that has is one of the device's weaknesses. As an improvement over last year's Nokia 1, the Nokia 1 Plus has an ever so slightly larger display and we have also seen some improvements when it comes to the cameras.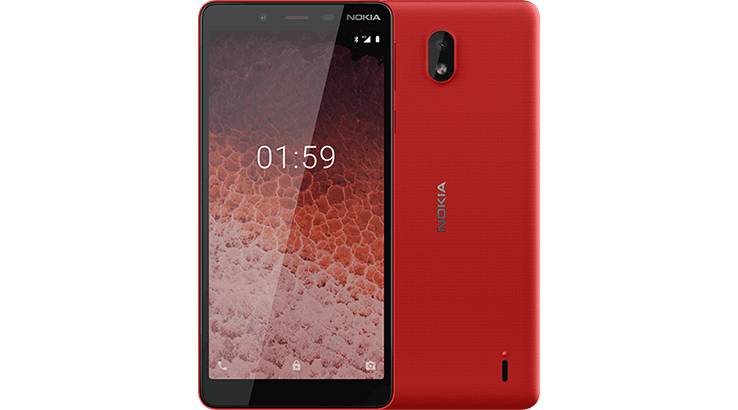 Packing an 8MP main camera and 5MP selfie camera, these do not inspire any confidence but the device has software-based beauty mode to smoothen things out when taking shots. Like its predecessor, the Nokia 1 Plus has a swappable texturized back, which maintains some styling to it as you can swap the back covers for whichever colour you like to style up your device.
The Nokia 1 Plus is a device for those who are either looking for a secondary phone, a temporary phone or those whose needs are basic smartphone requirements, like social media. Nokia says that the Nokia 1 Plus is available at a number of local smartphone vendors for Kes.9,500 but has not specified which shops exactly, however, I doubt it'll be that hard to grab yourself one if you are interested.
https://www.facebook.com/NokiamobileKE/videos/631385217309268/