It is just the other day I was complaining that Huawei is literally flooding the budget smartphone segment with new phones every other and day and now Xiaomi is adding to that clutter, not that I am complaining, there are now more options for the consumer than ever before.
Xiaomi has made a name for itself for making really quality smartphones all the while keeping the price relatively low. Recently, the company has been streamlining its smartphone products by unbundling certain series and making them into sub-brands. First came Pocophone – which is a flagship line without the flagship price, then the recently announced Redmi subbrand that will offer price-friendly devices.
The new phone, Redmi Go falls under this subbrand and as its name suggests, it is an Android Go device. For those not in the know, Android Go is a special version of Android made for smartphones with low-end specifications as a way of creating a seamless experience on Android regardless of the hardware.
Now, back to the Redmi Go, why should you care about it? Well, like every Android Go device, the phone comes with 1GB of RAM, which does not inspire any excitement and the internal storage has been set to 8GB – I wish we had more, but at least it is expandable via MicroSD card. What's at least better than the competition is its processor, a Snapdragon 425 chip and what this means is that it will try to keep up with all the tasks you throw at it but keep in mind that this is not a performance device.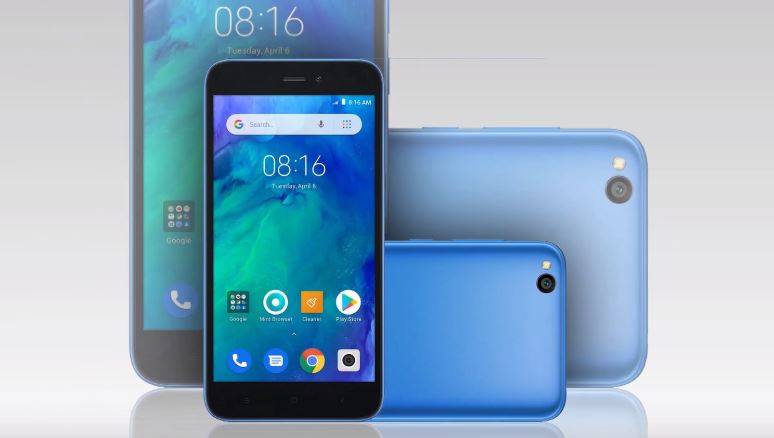 The body of the phone is made entirely out of plastic, as expected and disappointedly, the Redmi G0 looks a lot like a blast from the past as it retains the old school 16:9 display aspect ration which means it has bezels thick enough to land a plane on them. The display itself is of HD resolution – thank goodness but there's are no more tales to tell.
Oh yes, there are cameras, one at the front and the other on the back – 8MP and 5MP respectively, I have not had the chance to play around with the device but if I was to judge the book by its cover, I would not expect anything better than "ok" performance from these cameras.
Despite all this bashing that it may seem I am giving the Redmi G0, the phone is priced at Kes.5,499 and the best part about it is it's 3000mAh battery that should last quite the length considering it is powering quite modest hardware.
Should you buy it? Yes. This is a great second phone or maybe a first phone for whoever doesn't need all the glam and flashiness that come with more costly smartphones. However, the competition, in the form of TECNO Spark 2 and Huawei Y5 Lite do offer a modern design and better storage for nearly the same price.