This year's Mobile World Congress (MWC) seems to be an ever exciting affair as tech companies making their new releases are on marketing sprees as the days close by. LG has now released information on their coming LG G8 ThinQ set to be released. The February tech event will see the dawn of an extraordinary device that will use its screen as a speaker. Yes, you read it right, a screen that acts as a speaker.
LG has in the past ventured into an ideal audio experience with their previously released G series smartphones. This new feature that they call "Crystal Sound OLED" (CSO) makes the screen vibrate to give sound kind of the same way that the diaphragm works in humans. The company says that it has been working this aspect into OLED TVs. According to LG, the G8 ThinQ promises to bring better audio with the CSO feature as it will have a more clarified bass than other smartphones.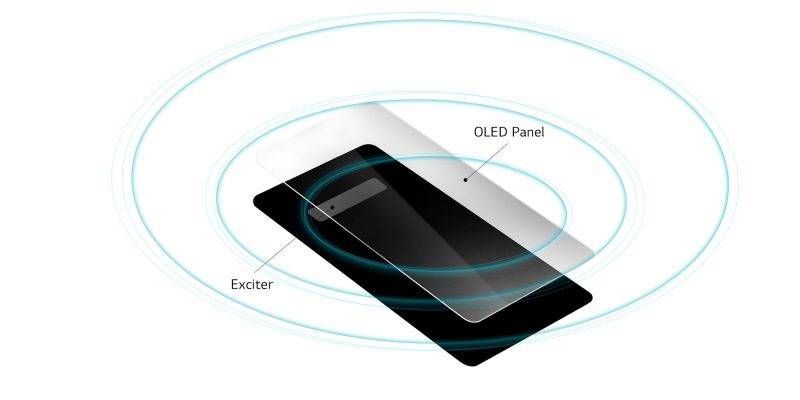 The phone is still expected to have more speaker perforations on the body, but that's where the excitement ends. Leaked renders of the device show that LG is sticking with the "traditional" notched display design choosing to ignore the wave of punch-hole displays that have started sprouting around. Which leaves us wondering why the company would put in so much effort to develop a sound producing display only to still give us a notch that houses a speaker.