Literally, one of the most hyped smartphones from 2018 has finally made its way to Kenya. The Huawei Mate 20 Pro received global recognition thanks to its superb camera. Despite the device packing quite the heft when it comes to other specifications, the world seemed to agree that the Mate 20 Pro packs the best camera on a phone from the year 2018.
Without losing focus on the camera (pun intended), the Mate 20 Pro also comes with other high profile specifications such as an in-display fingerprint scanner, 3D face ID, reverse wireless charging, super fast charging and a 2K display stretching to 6.39″ with the infamous notch.
The processor of the device has also attracted some attention, the HiSilicon Kirin 980 7nm chipset scores high in benchmarks beating all other Android devices in multi-core tests. Storage options start at 128GB and go all the way up to 256GB but the device that was launched today is the 128GB variant with 6GB of RAM.
In the software side, the device comes running on Android 9.0 Pie out of the box, which is great as this is the latest software Google has to offer and as much as Huawei's software update release cycle has improved, it might take a while before the device moves on to the next version of Android.
On to what matters most…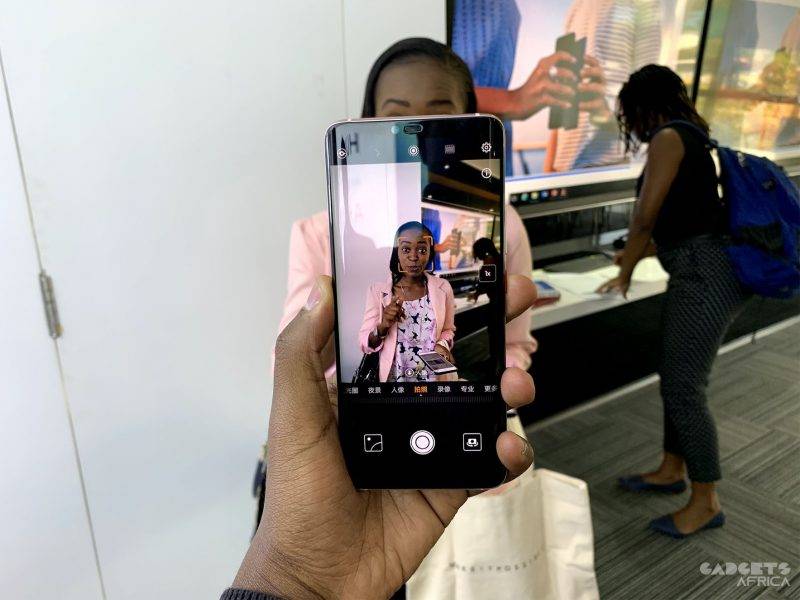 Back to the camera, the Huawei Mate 20 Pro features a triple lens setup of a 40MP standard lens, 20MP wide-angle lens and an 8MP telephoto lens, all are Leica optics. The selfie shooter is a 24MP lens but the story lies on the rear.
Read More: Huawei Mate 20 Pro Camera – Understanding the Hype!
Lastly, the price. Note, that two devices were launched today. The Huawei Mate 20 that has been lost in the hype – it's a decent flagship device but lacks on key head-turning features compared to the Mate 20 Pro. The Mate 20 will retail at Kes.75,000 while the Mate 20 Pro will retail at Kes.100,000 with a shilling to spare on each. The devices hit stores as from Monday, 28th January 2019.