I have branded myself the foldable evangelist for a minute now. From foldable smartphones to laptops, I am very fascinated by bending technology. When did screens begin to fold and flip, and what's the future like? You can bet I will be at the forefront of following up on this tech.
Actually, I have a review of this 1st generation foldable laptop from Asus that I recently tested. Check back on Gadgets Africa for that soon. Till then, here is a list of my top foldable smartphones that you can try to buy in Kenya this early 2023.
Top Foldable Smartphones You Can Buy In Kenya
Oppo Find N2 Flip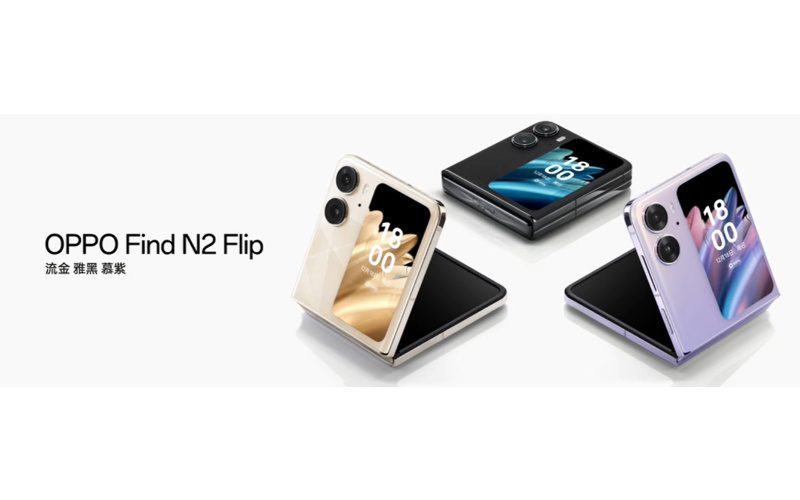 Officially launched in the global markets on 15 February 2023, the device was initially only available in China in December 2022.
It features a 120Hz dynamic refresh rate display with an aluminum frame. This Flip comes with Hasselblad-branded 50-megapixel dual rear cameras and a 4,300mAh battery.
Oppo Find N2 Flip is packed with a MediaTek Dimensity 9000+ chipset. Oppo's own MariSilicon X chip helps boost HDR capabilities too. It is fit with 8GB of RAM and 256GB storage.
Galaxy Z Flip4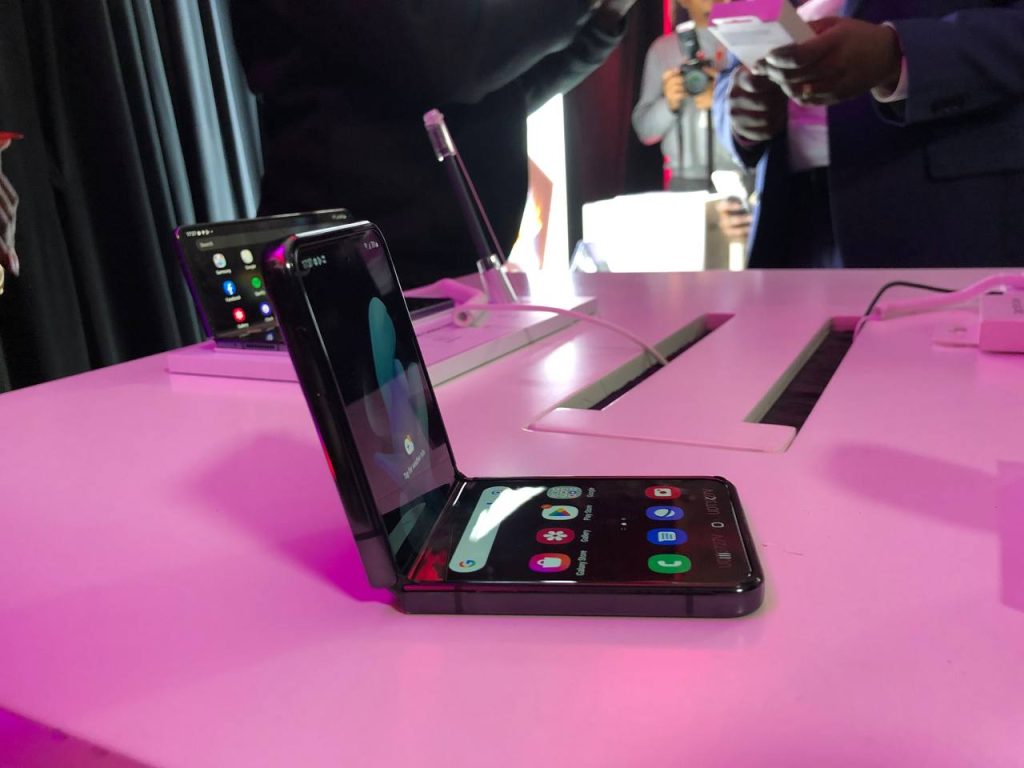 The Galaxy Z Flip4 has a refined and compact design. It features a slimmer hinge, straightened edges, contrasting hazed back glass, and glossy metal frames. You can shoot hands-free videos or capture selfies at various angles by partially folding Z Flip4 to activate FlexCam.
A 3,700mAh battery powers the Galaxy Z Flip4. With Super-Fast Charging, now supported on Z Flip4, you should be able to charge up to 50 percent in around 30 minutes.
Make calls, reply to texts and even control the SmartThings Scene widget, all from the Cover Screen. Additionally, you can take selfies right from the Cover Screen by leveraging the main camera with the upgraded Quick Shot.
Microsoft Surface Duo 2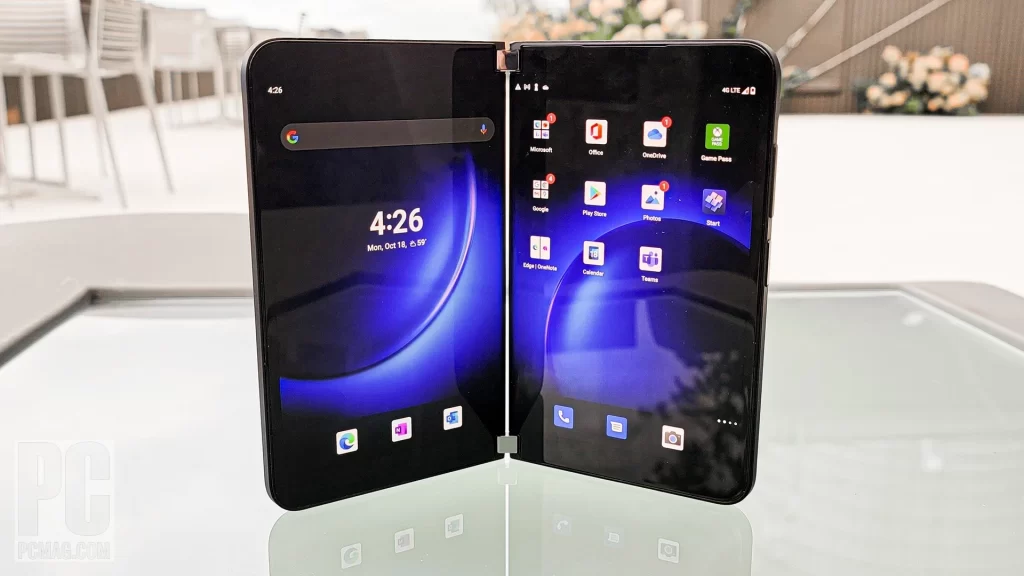 This one is technically more of a tablet than a phone, but it still makes the cut.
It features two separate 5.3-inch panels that open up to give you an 8.3-inch workspace. The display is made of Corning Gorilla Glass Victus. There is a slim hinge that rotates 360 degrees to put the twin screens on either side. You can easily multitask, running two apps on different sides of the device.
The system is run by a Snapdragon 888 5G Chipset, 4449 MAh Battery, 512 GB Storage, and 8 GB RAM.
Galaxy Z Fold 4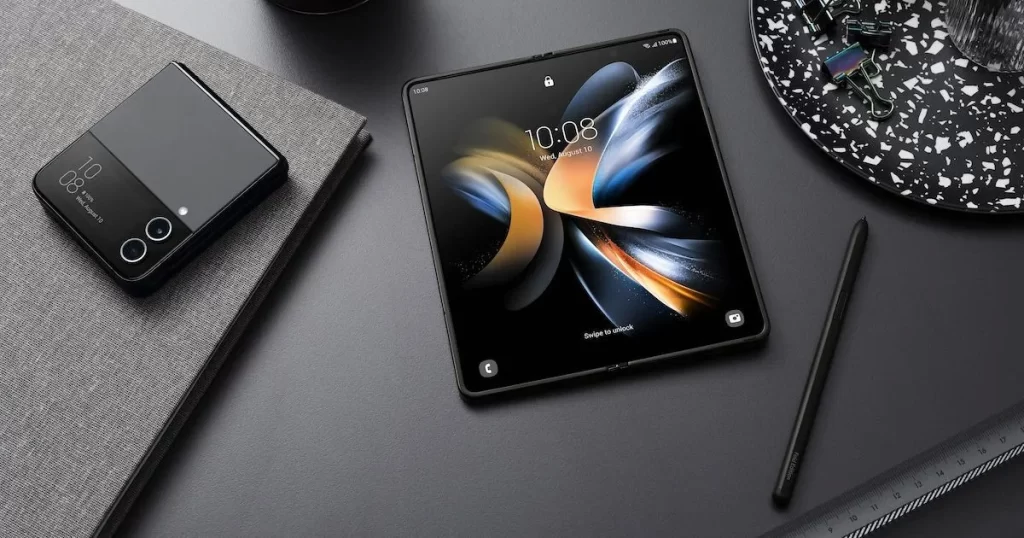 The Galaxy Z Fold4 is a device with increased functionality, whether opened, closed, or in Flex mode. Furthermore, it is Samsung's first device to ship with Android 12L, a special version of Android created by Google for large-screen experiences.
Galaxy Z Fold4 comes with an upgraded 50MP wide lens and a 30x Space Zoom lens.
Content is immersive and distinctive on the 7.6-inch main screen with a 120Hz adaptive refresh rate. A new Taskbar provides a layout similar to your PC, offering access to favorite and recent apps. Instantly switch full-screen apps to pop-up windows or split your screen in half for more ways to multitask.