I vowed never to use a Tecno again after a terrible experience with a previous model. Fast forward a few years in technological advancement and now I'm here in what looks like a serious relationship with the Tecno Phantom X2 Pro 5G. The more I use it, the more it keeps making sense to me. Of course it has its problems like the price tag. However, the fact that I am now using this as my daily driver is both scaring and exciting to me. Let's talk about why this Tecno is making me change my mind and why we still aren't going public about our relationship.
Tecno Phantom X2 Pro 5G Review
For its KES 80,000 price tag, this phone has a lot going for its features wise and you'll be getting most of your money's worth. Its got massive amounts of storage, a good battery, an eye-catching screen, a vibrant design and high-end cameras. The list is endless but here's what else you get with this purchase:
RAM: 12GB (expandable to 17GB), Internal Storage: 256GB
Battery: 5160 mAh
Main camera: 50 MP + 50 MP + 13 MP
Front camera: 32 MP
Display: 6.8 inches, AMOLED, 120Hz,
Processor: MediaTek Dimensity 9000
Connectivity: Dual sim, 4G, 5G, Wi-Fi
Colors: Stardust Gray, Mars Orange
OS: Android 12, HIOS 12
45W Fast Charger
TypeC Earphones
Adjustable Case
With this list come some amazing features and some not-so-exciting ones. Let's talk about them.
Best Features
The Cameras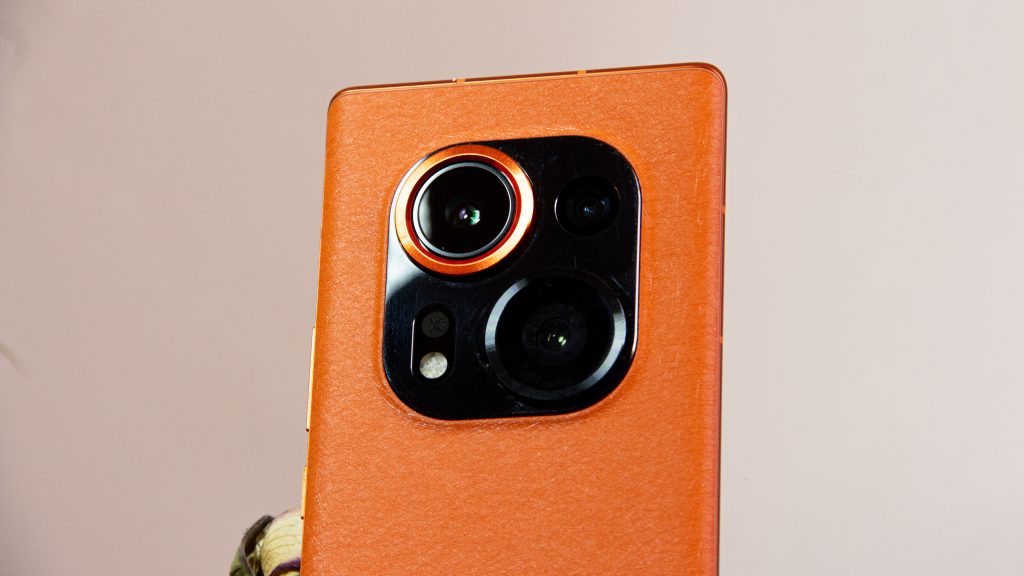 These are easily my favourite feature on this phone. You've got a 50 MP main camera + 50 MP telephoto and a 13 MP ultra-wide. The pictures are crisp and well-balanced and they've also worked on making the portrait photos look more natural. Thanks to the retractable nature of the lens, it allows in more light thus making room for the camera to capture more details. It's a really cool piece of machinery but the sound effects make a bit too much. (I turned them off).
Over and above that, the phone can shoot video up to 4K 60 fps and has an equally good quality 32 MP selfie camera. These make for a good set of cameras and here are a few pictures to show you what I mean.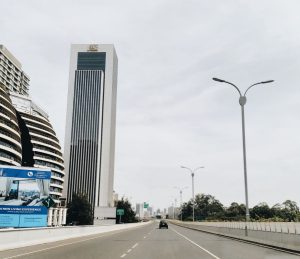 Here's a tiny peak of the video quality, more to come.
The Display & Design
I always appreciate a good screen and this 120HZ 2400×1080 AMOLED display is a fantastic display. Watching content on this device has been a dream. The colours are dynamic and beautiful and operating it feels very smooth. You will definitely notice those extra hertz.
One thing that stood out is the fact that it is a curved screen. Something I thought Samsung had killed off but here we are with a 2023 device featuring the curvature expertise. I know a lot of people are not fans of it but I for one am. It feels great to be able to swipe across the curves and feel more of the phone. It's also softer on the hand as compared to boxier designs.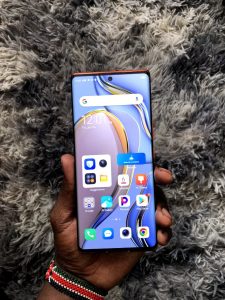 The design is the final piece of this puzzle. I'm still not sure how I feel about the camera design but thankfully I do not have to see it much. In any case, the Mars orange will keep you just distracted enough. Another cool thing is that the phone is thinner so as to fit your hand better and is made of fibre plastic which is smooth and leaves no fingerprints. Actually, each phone saves up to ten bottles so you'll be saving the world and looking good doing it.
I'll also give a special mention to the expandable 12GB of internal storage, the fast Dimensity chipset, a lasting battery and a good quality and functional case that actually comes free in the box.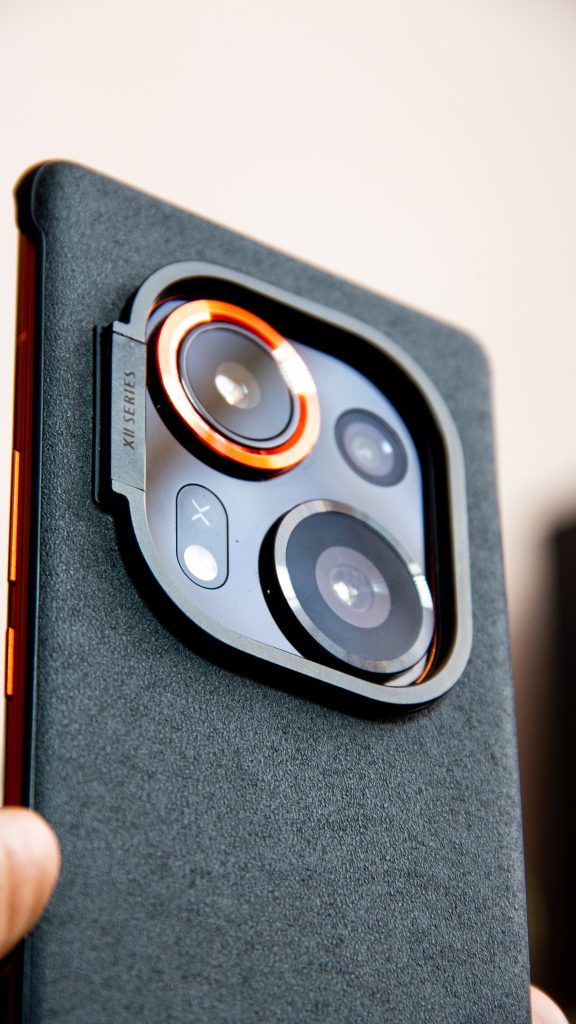 The Dislikes
I've really tried to unconditionally love this phone but there are a few caveats you need to know about. Actually just two. The 'boxy' UI is not as appealing as the rounded nature of icons and buttons as is for their competitors. I have become accustomed to the latter and wish they could implement the same.
Another thing we have to talk about is their virtual assistant, Ella. Not Siri, Not Google, ELLA. Honestly, it's good to try but they need to do better. She sounds like a computer and her answers are not as conclusive as her competition.
Overall, My $0.02
That said, this is still a revolutionary device for Tecno as a company with the retractable camera and world-saving designs. I like it. If you can overlook these and you're a Tecno fan, this might just be the start of a beautiful relationship between you and the Phantom X2 too.