BBanc boasts extensive investment alternatives and intuitive tools for passive investors and active traders.
Top Benefits 
BBanc is one of the few online brokerage platforms generating significant positive reviews in multiple investment circles today. While this broker isn't as popular as some industry leaders, it has several perks that make it easy to love. The following are the top benefits of BBanc.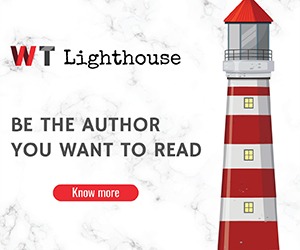 Exclusive access to diverse products and markets 
Most traders and investors will instantly like BBanc because of its unlimited access to various products and markets. The broker has a comprehensive portfolio comprising a vast collection of asset classes and fixed income products, tradeable on multiple global markets. That makes BBanc an excellent choice for novices looking to venture into online trading, casual investors, and active traders who need broader market access. 
Customizable trading experience 
BBanc offers two trading platforms packed with robust tools and features for all types of traders. The programs integrate several customizable tools, including screeners, technical, and analytical tools, and research capabilities that ensure stress-free execution of trades. The tools allow you to personalize the trading activities and experience to your needs and skills. 
Low fees 
Investing with BBanc is also a great way to cut costs and maximize the returns on your investments. They have lower fees and margin interest rates than most brokers today. Apart from its zero-fees policy for stock and ETF trades, BBanc 's clients are also not subjected to minimum account deposits and monthly inactivity fees. It is one of the few low-cost trading platforms. 
BBanc Pros and Cons 
BBanc currently has a substantial number of active daily traders on its platforms, and some analysts believe that figure will grow in the future. However, you should carefully consider the pros and cons listed below to determine if it is the best fit. 
Pros 
Unrestricted access to diverse products and markets 

Customizable trading experience 

Excellent order execution 

Low fees and commissions 

Robust educational offerings 
Cons 
No mobile trading app 

Trading platforms are not accessible in some countries 
Trading Platforms and Technology 
BBanc focuses on unique trading practices and policies tailored to the varying needs of different traders and investors. It has well-designed web-based and desktop trading platforms, with several customizable tools and features that every trader and investor can easily customize to their specific needs and skills. 
The trading programs have multiple screeners and research tools to help traders find their following trades. Users can customize the screeners for specific products and set the research functions to view the needed data. Traders also have access to charting tools, watchlists, portfolio reports, alerts and notifications, multi-leg options, analytical tools and calculators, trading idea generators, and news across all BBanc 's platforms.  
The desktop and web-based programs leverage smart order routing technology that enables traders and investors to find the best available prices quickly and efficiently. It also allows BBanc 's clients' unrestricted access to multiple global markets. Although the broker lacks a mobile app, the two programs provide robust tools for personalized and stress-free online trading. 
Products and Markets 
While many brokers today tend to specialize in just a handful of products for specific types of investors, BBanc focuses on all-inclusive offerings. It gives all kinds of investors exclusive access to a broader selection of investment alternatives and global markets. That ensures greater convenience and substantial cost savings as traders can always find all the products they need under one roof. 
Stocks

ETFs

Bonds 

Cryptocurrencies 

Options

Commodities 
BBanc offers long and short stocks, all the major cryptocurrencies, and leading currency pairs. Traders also have access to multiple fixed-income products. 
Fees and Commissions 
BBanc levies zero fees and commissions on all stock and ETF trades. Also, it doesn't have a minimum account deposit and monthly inactivity fees. The fees and margin interest rates vary, mainly based on the product, the volume of investments, and other factors. Nevertheless, BBanc 's fees and interest rates are below the industry average. 
Who BBanc Is For 
BBanc offers exclusive access to various products and global markets, lower margin interest rates, and a customizable trading experience. Novices, casual investors, and active, self-directed traders can leverage those perks to make the most of online trading. Overall, BBanc is an ideal brokerage platform with client-focused offerings for all types of traders and investors. 
Feature image by Jeremy Bezanger on Unsplash
DISCLAIMER: This article is sponsored and does not substitute for professional advice or help. Any action you take upon the information presented in this article is strictly at your own risk and responsibility.