We have all been victims of the dreaded notification that your mobile data is below 2MB. Unfortunately, this always happens when you're following a fiery thread on Twitter on a Sunday afternoon or stalking your crush on IG.
While we may be to blame for using media-heavy applications which consumes more data, the first natural reaction is to wonder what exactly happened to your mobile data.
What consumes your data?
From our analysis, the most common apps that consume a lot of data are social media apps and entertainment apps with the likes of Instagram, WhatsApp, YouTube and Facebook topping the list.
Must Read: How Much Data Does YouTube Use on Mobile?
The reason for this trend is pretty simple, all these social media platforms have slowly turned into media consumption platforms, which means that a good chunk of posts shared here is no longer texts but videos and photos.
The first step to saving data is to understand what exactly consumes your data. This is usually a simple step if you know where to look but that process can be a bit of a hustle. However, Safaricom subscribers have it a little easy thanks to the mySafaricom app.
Under mySafaricom App, the option to see what exactly has been consuming your mobile data is under the My Data Usage tab, which can be found on the home screen of the app.
For those who prefer going about it manually, here are the steps to follow:
Android users: Settings – Network & Internet – Data usage – App data usage/mobile data usage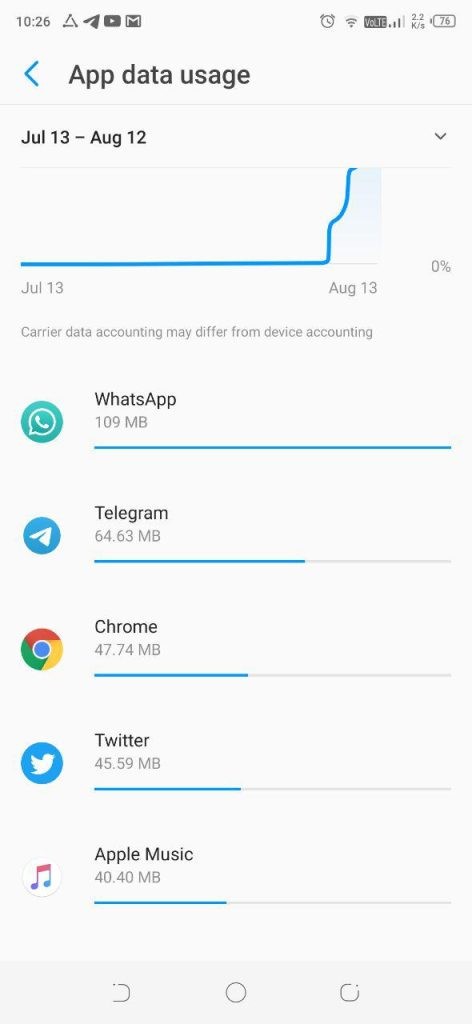 iPhone users: Settings – Mobile Data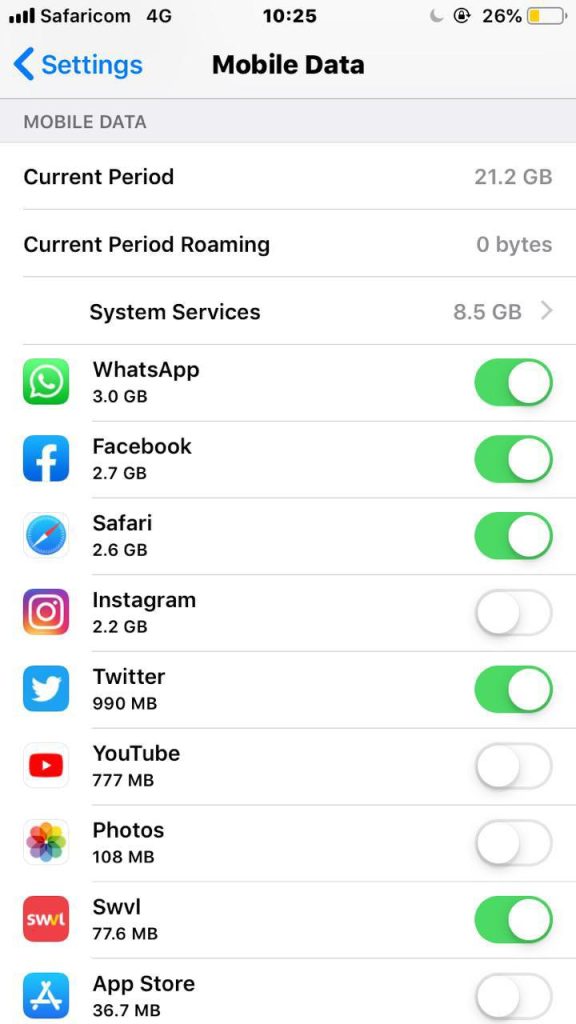 From this, you will have a better understanding as to what exactly has been gobbling down your mobile data. It will also give you a rough estimate of how much data you use per month which takes us to the next step of managing your usage and data costs without the need to cut down on your meme consumption.
Putting a leash on the data thirst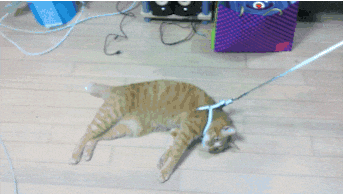 When it comes to managing the data hogging apps, there are quite a good number of ways to do it:
Setting Data Limits
This is done from your phone's settings (both Android and iOS), under mobile data. Once you set the data limit, then you can be able to manage the amount of data you consume per day.
Data limits help you put a ceiling to the amount of data you can use, which will come in handy when it comes to cost savings.
Purchasing The Right Bundles
The most efficient way to manage your data costs is through data bundles. With data bundles, you're more likely to get a cheaper option that serves your needs.
For instance, Safaricom subscribers have a variety of data bundles to choose from. The best deals are usually under Tunukiwa which offers tailor-made bundles ranging from hourly bundles to weekly bundles.
The daily bundles also come in handy for low-cost users, with prices ranging from 5 bob all the way to 99 bob for either 500MB + 500SMS or 1GB of data.
Weekly bundles are for those who are willing to spend a little more, prices ranging from 50 bob to 999 shillings for 10GB of data.
Those who are more organised should opt for the monthly bundles, which range from Kes.250 to Kes.3,000 and even the 90-day bundles costing between Kes.3000 and Kes.9000.
Taking Advantage of Freebies
When we mention freebies we mean the regular offers that are run in an effort to offer you value for your money. For instance, Safaricom's All in One data bundles come with 2GB free YouTube data and 6GB free WhatsApp data for use throught the period of your bundle.
There are other freebies such as the Free WhatsApp that is bundles across multiple Safaricom data bundles. There's also a little known secret that Safaricom subscribers can use Facebook for free, at least to some limits when you access the platform using your mobile data.
Using Data-saving Apps
The last and final step in taking control of your data management is the use of third-party apps. The best of them are Google's Datally, which will try to save you a few coins by managing your apps and websites you visit.
The second is using data-saving browsers such as Brave and using Lite apps that are specifically built to save data. Facebook Lite, Twitter Lite, TikTok Lite and YouTube Go will all come in handy when you're cutting down on your data costs.