Facebook seems to be on a very slippery slope at the moment thanks to a series of reports from the Wall Street Journal. It began with the various reports around Instagram's leaked research findings. One of the whistleblowers who was involved in the leaks, Frances Haugen now has more to say about the tech giant.
Frances went public on American TV show 60 Minutes on Sunday revealing more of the shady internal workings the social network has. Not afraid to reveal her identity, Haugen went on to describe Facebook as a firm so committed to product optimisation that it embraced algorithms that amplify hate speech.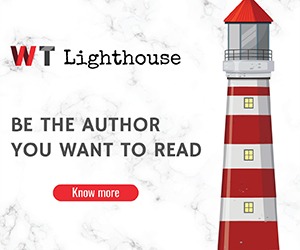 As reported by The Verge and other outlets, Haugen previously worked as a product manager at Facebook assigned to the Civic Integrity Group. This is all in accordance with her LinkedIn profile that has since been deleted.
Speaking at the 60 Minutes show, Frances gave her account while also giving her feelings on what the company is like right now based on her experience. She said she didn't "trust that they're willing to invest what actually needs to be invested to keep Facebook from being dangerous."
According to her, she had worked at a number of tech companies including Google and Pinterest. But she noted that her time at Facebook was "substantially worse" due to the company drive towards profits at the expense of its users' welfare.
Now, this would definitely not be news if we went with previous scandals that Facebook has been at the helm of. The unforgettable one would definitely be the Cambridge Analytica saga that was even reported to have contributed to political problems in Kenya back during the 2017 election season.
"There was conflict… between what was good for the public and what was good for Facebook," Haugen told the show's host Scott Pelley, "and Facebook chose over and over again to optimize for its own interests — like making more money."
One of the documents leaked by Haugen reads "We estimate that we may action as little as 3-5% of hate and ~0.6% of V&I [Violence and Incitement] on Facebook despite being the best in the world at it." This comes despite the company's repeated promises of helping curb hate speech on the platform.
Frances claims that the main cause for all this is the network's algorithms that were rolled out in 2018 that determine what every user sees on the platform. She adds that they are designed to drive engagement, of which the best is the kind that instils fear and hates among users.
"It's easier to inspire people to anger than it is to other emotions," Hagen said.
On the other hand, in the Wall Street Journal's reporting on Haugen's concerns, the result was a sharp turn towards anger and hate. This is according to a leaked internal memo published by WSJ saying "Misinformation, toxicity, and violent content are inordinately prevalent among reshares."
All this would definitely be shocking if found true. This is especially at a period when Kenya is closing in on the 2022 election season. All one would hope is that social media does not become a tool used to spread any sort of hate speech at a time when the country experiences lots of tension.