The Good
Modern design

Battery life

Good cameras

Good specs
The Not So Good
Slow fingerprint scanner

Poor resource management
From the TECNO Camon 12 to TECNO Camon 15 (in review). If maths and order is your thing, you're about to get a headache. The last Camon device that TECNO launched was the Camon 12 – three of them, most of which we actually liked.
Now we have the Camon 15, if you're asking what happened to 13 and 14, we don't know either. With the TECNO Camon 15 having just gone on sale in Kenya, we take an in-depth look at what the phone packs, the things we liked and all the stuff that made us pause, sanitize and proceed to scratch our heads in wonder.
This is our review of the TECNO Camon 15, but first the specifications:
Display: 6.55″ HD
Storage: 64GB
RAM: 4GB
Processor: MediaTek Helio P22
Main Cameras: 48MP + 2MP + 2MP
Selfie Camera: 16MP
Software: Android 10
Battery: 5000mAh
Network: 4G
Colours: Shoal Gold, Fascinating Purple, Dark Jade
What We Liked
Modern Design
I am one of those people who don't believe in that inner beauty shenanigans. I admit, I am no Idris Elba myself but I like the things in my life (both human and objects) good-looking. Luckily for me, the TECNO Camon 15 is a looker. Albeit designs we have seen before, TECNO has managed to put together a phone that looks good from all angles.
On the back, we have a linear gradient of two colours with a rectangular camera. On the front, there's a 6.55-inch HD display with a punch-hole camera cutout – which honestly looks better than the notch we got last year.
The phone is plastic, so it takes drops easier than a glass phone but if you do mind random scratches on your phone, you'll be better off with a case on this one.
Cameras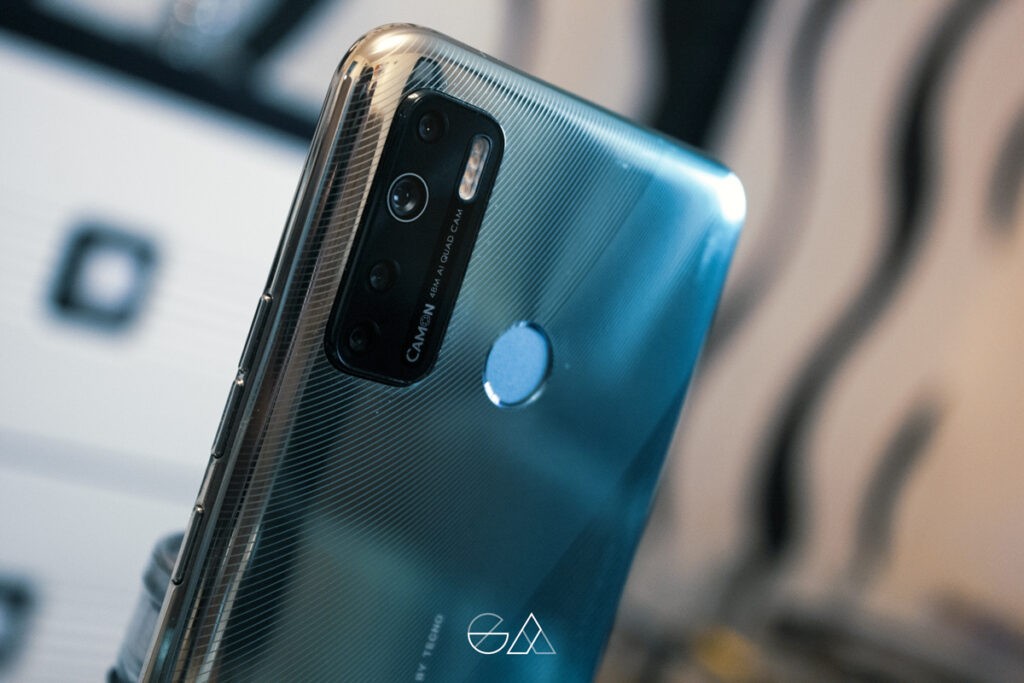 One of the most important things on a phone nowadays is its camera capabilities. The Camon 15 is a camera-centric phone and I must say it doesn't disappoint – at least in good lighting.
Whether indoor or outdoor, as long as there's enough environmental light, the phone will do a good job. The same story goes with the selfie camera, with my only issue being the selfie camera tends to lose focus quite easily and overblow bright areas of the photo.
The Camon 15 camera has different shooting modes including AI Cam, Beauty, Bokeh, Night mode, 2x Zoom and a Macro shooting mode.
Here are photos that were taken on the Camon 15 (tap on each to expand):
Battery Life
We could argue on important smartphone features but we must all agree that a phone that can last long is a definite winner. No one wants iPhone* people problems of running to a charger ad midday after leaving their phones plugged in all night.
The TECNO Camon 15 does a stellar job with surviving throughout the day. My test has been limited to staying indoors with small outsiding here and there but I am happy to report that the phone would easily last one and a half days without needing to charge – and this is with constant usage.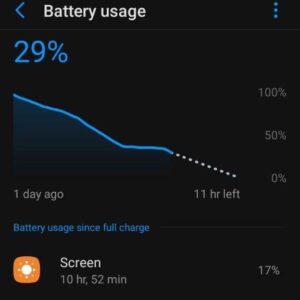 On days with less phone usage, it would stay on for two full days before hitting that 15% mark and you start worrying about charging the phone.
When it comes to charging, it does well as long as you use the included fast charger and you will get from zero to 100 in around 90-minutes.
Well-Spec'd
Like most TECNO phones, the Camon 15 is packed with big numbers in terms of specifications. There's more than enough internal storage, the RAM is sufficient to handle apps well, there's a good-looking display, a huge battery, latest Android version and the list goes on and on.
What I am saying is that, for the average active user, the specs on the Camon 15 will serve them really well.
What Could Have Been Better
Performance
See what we just highlighted above with the phone packing beefy specs? Well, TECNO didn't exactly put these specs into good use. Aside from the awesome battery life, the phone's day-to-day performance feels limited and unpolished.
For some reason, sending too many emojis on WhatsApp makes that particular message freeze the app and I have tried replicating this on other phones (even TECNOs) and it doesn't happen. Instagram takes a while to load and Twitter takes an even longer while to get up and running.
Despite the heavy specs, one or two apps might disappoint you due to poor resource management.
Fingerprint scanner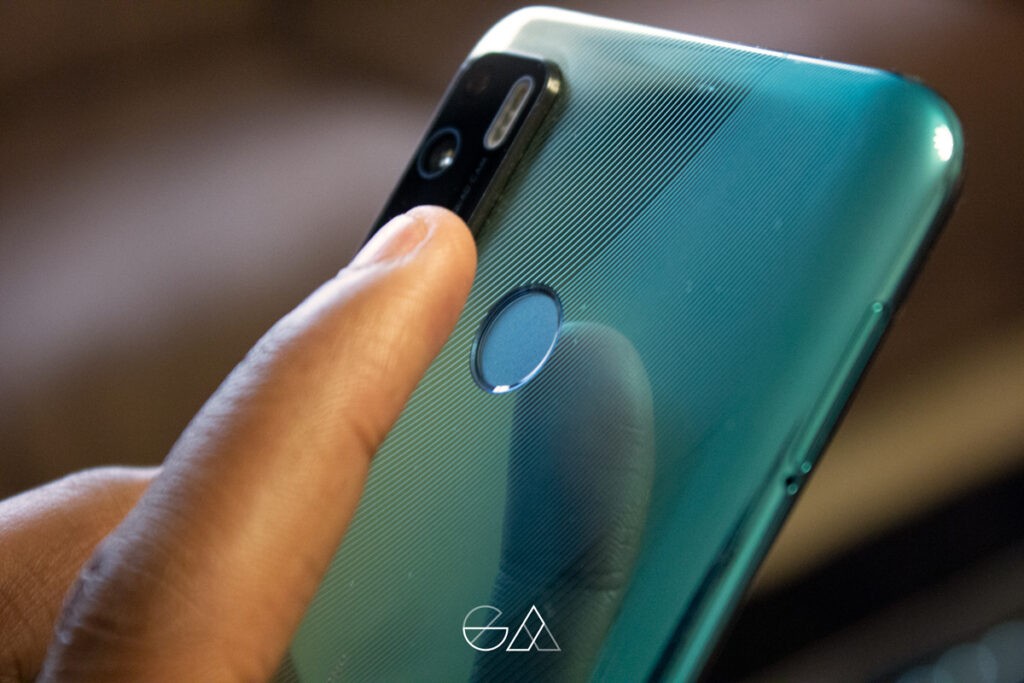 Do you know how fast fingerprint scanners have become? Even the newer in-display scanners are pretty fast. If you were hoping to have such an experience on the TECNO Camon 15 -forget it.
The fingerprint scanner that can be found on the back of the phone is slow. I have to place my finger on it for what feels like an eternity for it to recognize it. Sometimes I have to try unlocking the device twice just to get it to work.
Recommendation
As per our review, the TECNO Camon 15 is a good phone. Whether it's significantly better than the Camon 12 is another story altogether. Actually, the Camon 15 feels a lot more related to the Camon 12 Air than the Camon 12. Anyway, this is not a comparison between the two.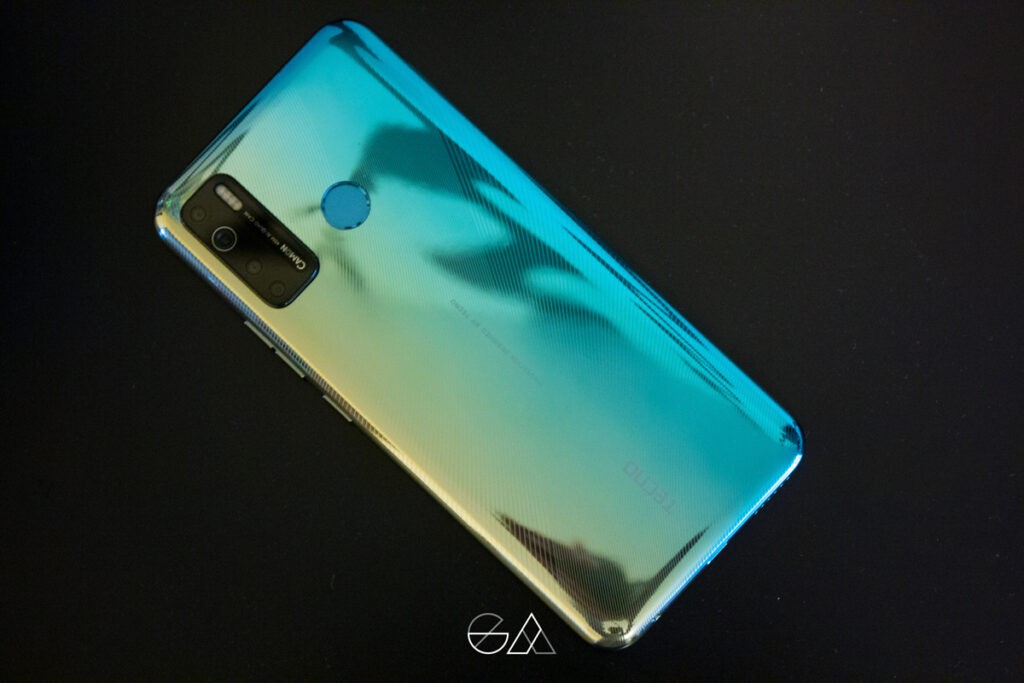 The spotlight is on the Camon 15 and it's as good as it gets with TECNO. For anyone looking for a phone that has the looks, specs to match and a budget price tag of KES 18,000, the TECNO Camon 15 is a very good option to consider.