With the world basically crying out for a "wireless future", you can't help but wonder where the Kenyan space lies in all this. And in such a time when basically all headphone manufacturers are quickly getting rid of the good old cables, buying good headsets are also getting almost impossible to purchase. This is mainly because of the crazy prices that come with going wireless. Think about it, the likes of Apple, Microsoft and Sony are selling headphones almost worth Kes.50,000 and maybe even more.
Luckily though, we have Pace. I understand it's not a prestigious and independent manufacturer like Sony, but it shows promise. Being one of the pioneers of Kenyan-made headphones, we had to try out one of their pieces; Pace Live Bluetooth headphones.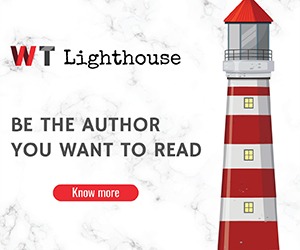 Design
The packaging and all is such a good gesture with the headphones coming in a cute red box with some African aesthetics to really kind of give you the African pride. Beyond that, the general plastic build is something that personally let me down. Don't get me wrong, the black colour complemented by the red touches is a really nice touch.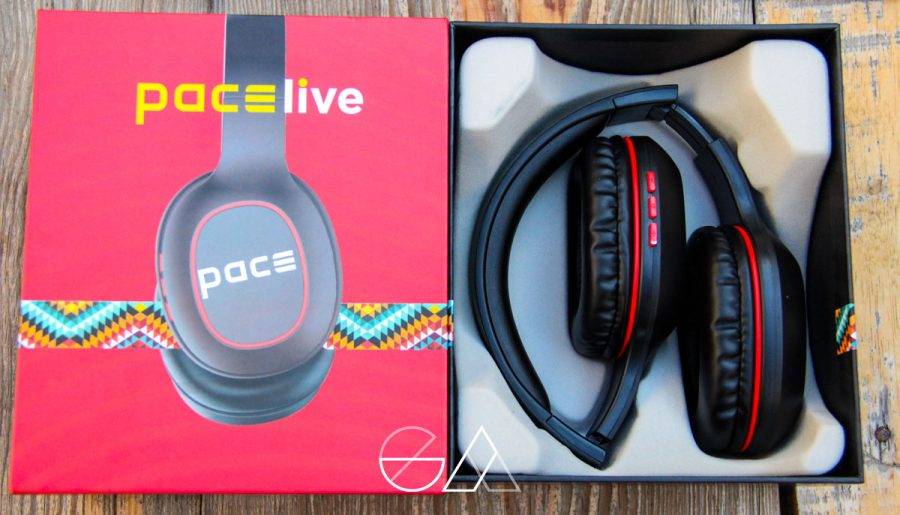 But being something that you get to see a lot on their campaigns, touching it for the first time kind of made almost regret buying them. From the headband to the hinges to the speakers, all pure plastic. And yes, for Kes.3,000, you shouldn't expect that much. But it wouldn't have killed to have some metallic finish somewhere kind of as it is with the big brother, Pace Focus headphones.
Other than that, the headphones do offer a good set of cushions both underneath the band and on the speakers, giving you some quality comfortability. Again, it's not perfectly padded, but it's okay.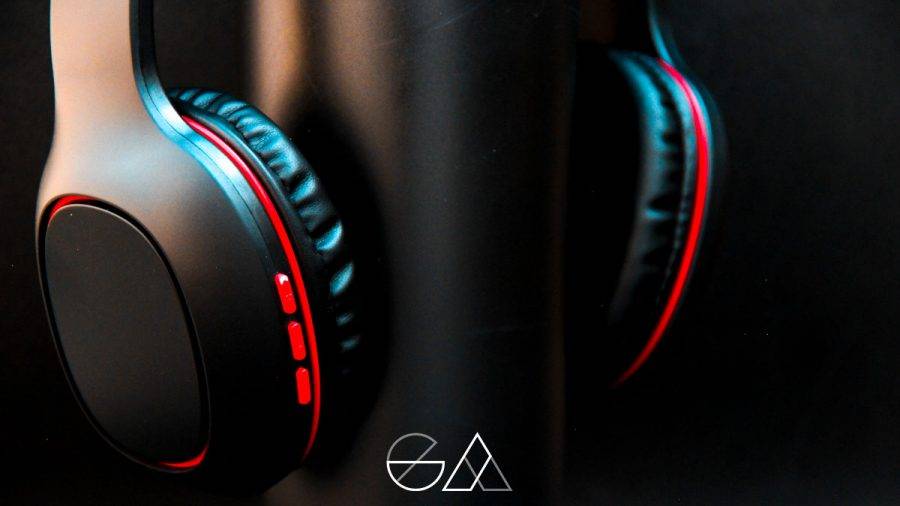 Being Bluetooth-enabled, the headphones come with a power button alongside volume buttons, all on the left speaker. Located at the back, it is surprising that reaching them is not that much of a hassle as one would expect. Highlighted in red, the power buttons obviously is there for the sole purpose of activating the Bluetooth connectivity and then the rest is up to you. Next to them are the headphone jack, Micro SD card slot, USB port and the power indicator.
I would have wished for some upgrades by now where we at least have gesture controls but that would be too much to ask.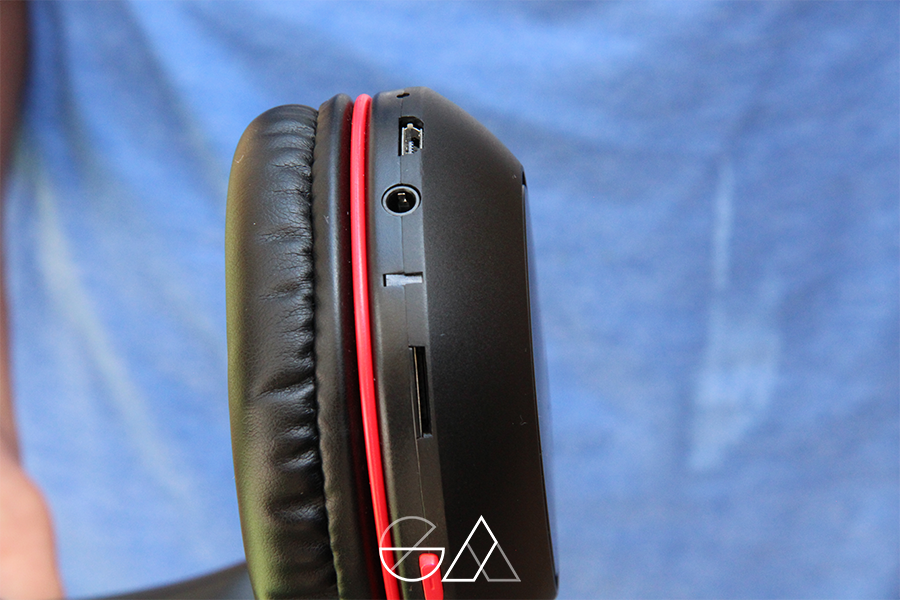 Sound Quality
Blasting Pace in the name of poor sound is definitely not in the picture here as the brand has already made its name for its quality. They may not be getting their sound chips from in-house engineers but whoever is the source is definitely doing a good job. The Pace Live headphones really do sound similar to its sister models yet different at the same time.
We found them to be almost perfect especially for watching movies. With speakers that give off a louder sound, you do get to hear every single sound effect and conversations. This would also be really good for live music enthusiasts who love to hear every beat and every instrument playing.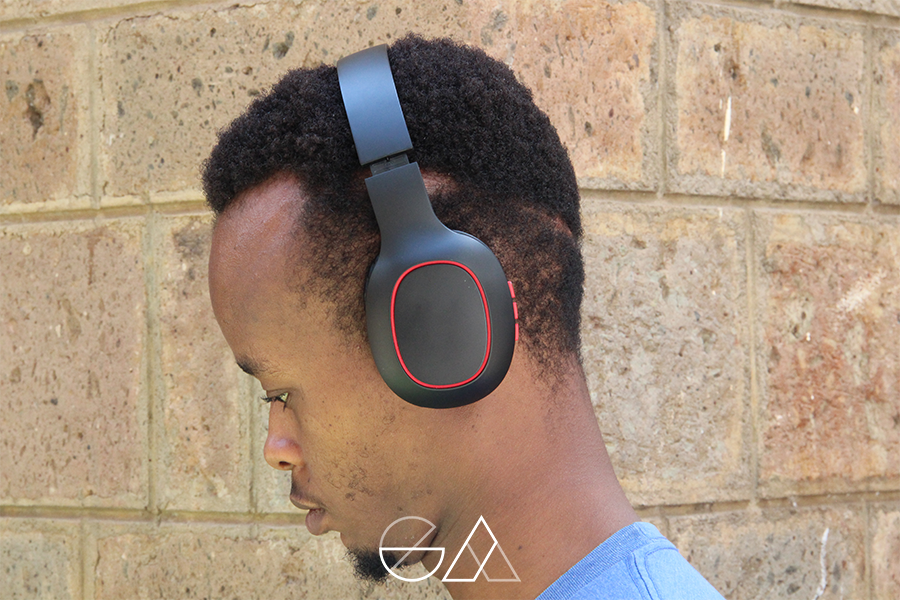 What does lack abit is the really strong bass that Pace is actually known for. I guess this pair had to be different being that they are cheaper and all. Moreover, the thin cushioning does disappoint as it lets out a lot of sound when on full blast getting others to almost hear exactly what you're listening to.
I don't know about you but the good highs and mids almost make you forget the poor build quality…almost.
Bluetooth connectivity is quite fast which is an impressive thing and with such a good battery, you really don't get to worry much about it switching off. Besides, you do get the audio cable that you can use even when the battery dies.
Verdict
For Kes.3k, many would expect really good quality. Of course, not as good as the counterparts that cost 5k, but at least better than it is. It is not as bad as you would think, but the Pace Live do give and take at the same time. They give you a poor plastic chassis but in good dark colour and soft cushions. They give you average sound quality but fast Bluetooth connectivity and good battery life. So it's all up to you really to decide.
But I would honestly recommend the big brothers that will cost you Kes.2000 more.