Have you ever wanted to like something so bad but it feels wrong liking it? Well, that's what has happened for the past month or so with the Nokia 9 PureView, we have been reviewing for a while now. And for any tech geeks out there that have heard of this phone since its introduction early this year, only one word comes to mind; cameras.
We will not go ahead and start praising every other spec that comes with this phone as all that will come in a later review. But what fascinates to this day is how Nokia (well, HMD) chose to be ambitious with this device. Not Galaxy Fold kind of ambition but you know what I mean.
The very first thing that turns heads once you touch it is the five-camera setup at the back. So how did they pull this off?
How It All Works
To get this module to work perfectly integrated with the phone's software, HMD worked together with Carl Zeiss, Qualcomm and Light. Unlike the singular front-facing camera, the back is set up with two cameras that shoot colour images with the remaining three using monochrome (black & white) sensors.
Each of these sensors captures 2.9 times the light of the full-colour sensors and together bring about 10 times more exposure to the equation. With all this in mind, it seems that the designer's main goal was to make this device the king of the portrait mode. But did they really pull it off?
The perfect portrait is brought about by the perfect depth data collection that int run helps with the background and foreground focus.
When not in use, the five cameras also grab enough data to make every single image an HDR shot. This is why there is no HDR mode; it is pretty much always on.
When an image is captured, the data is handed over to the Qualcomm 845 Snapdragon processor which has been tuned by light and processed. Quite the process, but let's see how the results turn out.
Camera App
The software revolving around the camera setup is what pretty much annoys the most. Just opening the camera app takes about three seconds, which is pretty long when you consider how fats others open. And maybe we should understand that it's because of the Snapdragon 845 chip that should have been higher.
But even moving between these numerous modes gets you to forget how slow it opened up. The camera comes with Square, Panorama, Monochrome, Bokeh, Pro, Photo, Video, Time Lapse and  Slow Motion modes.
The torture doesn't end there as you are forced to wait another 5-10 seconds once you hit the shutter button for the image to be fully processed. This will outrightly annoy anyone who wants to immediately preview the image they shot and edit it.
All this would have been ideal were it not for the camera app. We've got much more advanced camera setups out there that aren't as slow as this one. However, the user has got options of either saving the image in RAW format or not. The advantage that comes with saving the images in RAW is the easy editing in Lightroom CC that comes pre-installed on the phone.
Photography nerds would obviously be very pleased with this as you normally usually have to pay a monthly subscription to use the software fully. What disappoints though is the huge storage space that comes with saving RAW photos compared to the normal JPG ones.
Image Quality
The Nokia 9 offers 2x and 5x zooming even though it is done digitally. The 2x option just upscales and crops the regular frame. The 5x however, crops and well, forgets to upscale the regular photo. So, if you hoped for a zoom that in no way loses quality, sorry but that doesn't work here.
This is a disadvantage for the likes of Huawei P30 Pro that does it all.
The monochrome mode works seamlessly thanks to three sensors so you can take some really nice black and white images. Unfortunately by default, the images come out over-sharpened just like the colour photos which you would have hoped to be slightly different with more detail.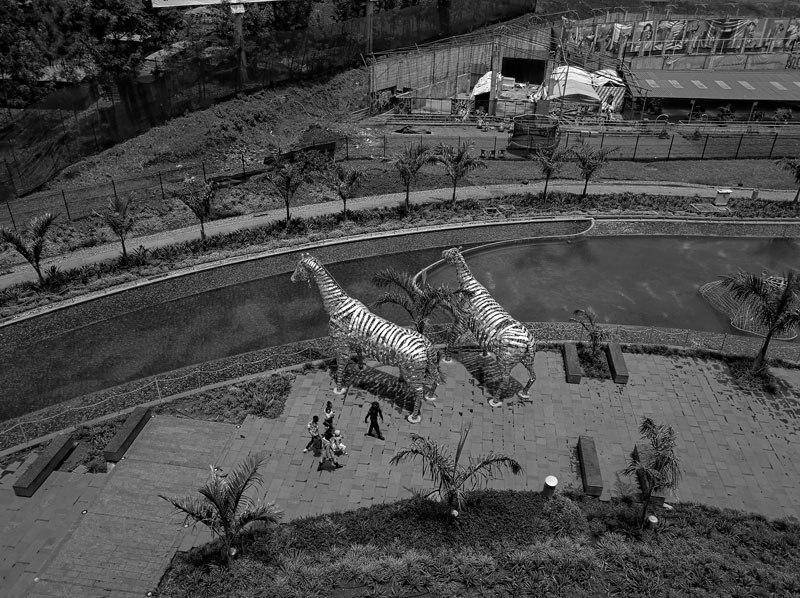 Daylight
Taking photos at this time would not get you to praise the caners that much. But it would also not give you much to complain about either. Colours don't pop as you would want but the exposure is pretty spot on in the focus. White balance is also quite accurate leaving your images not washed out or hazy.
Daylight surely does bring out the best in cameras, as the natural light generally equals better quality. You would, however, have to deal with the strong shadows that come out on a sunny day. But with the Nokia 9 having an always-on HDR, the dynamic range gets quite satisfactory.
Low Light
The Nokia 9 PureView's low-light images look pretty good from afar. Exposure, white balance and colours are nice. Looking deeper gets you to realise that that there is quite a bit of softening applied by the phone's software, getting rid of some detail.
The fact that it lacks a Night Mode though lets down as it doesn't match it to any flagship out there at the moment. This makes it rely on image-stacking that doesn't give you the ideal night photo quality that you would want from a phone of such cost.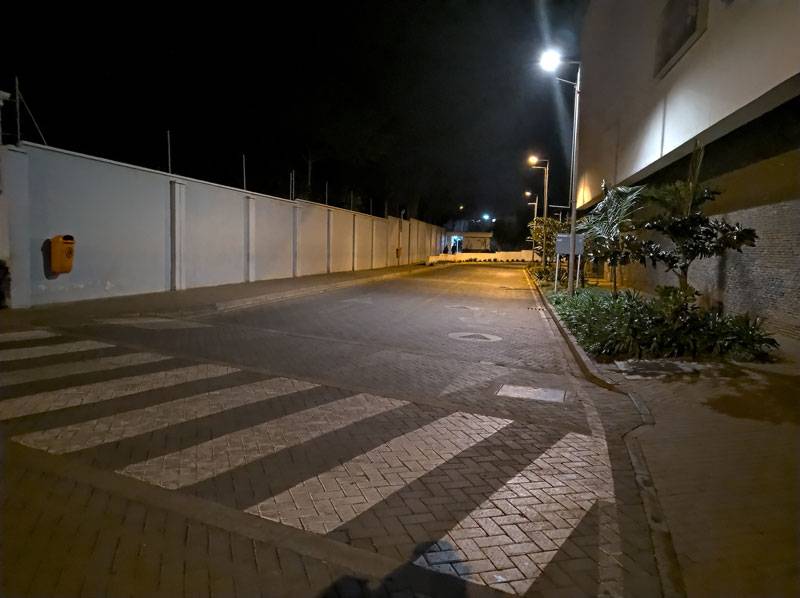 Selfie
Most smartphones these days tend to concentrate more on the rear cameras and totally forget about the selfie camera making it horrible. But this 20MP camera is acceptable. If you aren't one who does much of selfies, you won't even feel a thing getting it. You can see more real representation of the skin texture, which many phones tend to soften too much. Colours are a bit muted which doesn't sit well. Its dynamic range is also not equal to that of the rear cameras but either way, it works.
Verdict
If you have used phones with a lower dynamic range, you would be pleased to upgrade to such a camera setup. Other than that, nothing, in particular, stands out against the competition. HDR, colours, and detail are nice, but underwhelming considering these images come from a blend of dedicated sensors.