It may have been just a couple of years since delivery services became a thing in the African society, but the other side of the sea seems to be moving pretty fast as current inventions are showing driverless deliveries to be the future.
By future, I mean pretty close. One major sign is Neolix, a Chinese start-up that started large-scale manufacture of self-driving vans last week on Friday and has already showcased their concepts to the public.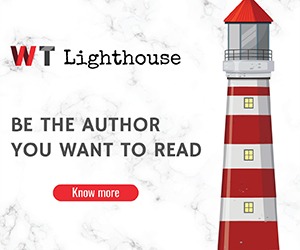 The young company even brags of being the first to accomplish this all over the world with ambitions of having huge clients including Huawei and a rival to Alibaba, JD.com.
Big Dreams
With a goal of producing a thousand of these van-like automobiles within their first year, the company still expects to expand operations considering predictions of the deliveries increasing to a billion daily in ten years according to Alibaba Group's Jack Ma.
What may give with the production and commercialisation of this technology is the successful training of autonomous vehicles that are also used to carry passengers to leave alone just goods.
The expansion of this new venture is indeed set to expand even according to Neolix's founder Yu Enyuan who believes that it will change the dynamics of driving just as it changed from the carriage to the automobile. One other guarantee for this is that Neolix may have to stand in competition against American robotics company, Nuro that raised around a billion dollars and is already doing deliveries in Arizona and set to expand to Houston.
Neolix's founder has however expressed his confidence saying that in this venture, he has finally found something worth fighting for with everything he's got. With the production still ongoing, Neolix has already done test-drives with a hundred vehicles in controlled environments like campuses in China. For anyone still waiting on pricing info, the van will cost the similarly to normal cars at $30,000 (around Ksh.3m).
Yu's direction may seem different from the likes of Elon Musk's plans even though it may be similar products but he did say in an interview that the delivery of goods is just the beginning for him as he envisions hordes of those delivery vans just running all day and night in cities.
He has also expressed inspiration from the current growth in the Chinese e-commerce that has seen Jack Ma's company now being valued at $400 billion.
Taking Human Jobs
When we go beyond the business point of view with this promising industry, the rise of robotics and smart tools that are all here to increase efficiency to our daily activities, do pose threats to people's very own jobs.
A self-driving van will mean there is no need for a delivery driver leaving that one person who depended on that with nothing to do and no income. This is, however, slightly clouded by the fact that these vehicles are being invented with a dream to reduce the number of road accidents. So, caught in a dilemma, the question is which of the two is more reasonable?
While there may have been issues arising with such vehicles and with them still being under strict regulations, Yu Enyuan says that the management of these driverless vans has been easier with time. This is especially proven with the vans that Neolix is operating in limited areas around Beijing and other cities like Changzhou.
With a history of inventing smart tools like lockers and digital assistants to help in delivery, the entrepreneur made up his mind to invest in autonomous vehicles in 2016 and is now the leading shareholder of Neolix alongside huge investors like Li Xiang, Yungi Partners and Glory Adventures.
The yearly production capacity of 30,000 vehicles gives the company enough confidence that they plan to expand their territories and have other factories outside their home country in partnership with other clients when sales start booming. The ambition is evident from talks they are currently holding with prospective clients in the US, Switzerland and Japan as well as an earmark of an annual sales of 100,000 units in the next five years.
According to Yu, the world will most likely have over a million autonomous delivery vehicles by the time we start accepting self-driving taxis and the success of this will highly depend on the manufacturers.