There's never a bad time to launch a budget phone and the competition is much welcome in the market. In the midst of the storm, Huawei has gone ahead an launched a gem that will probably be dear to most, the Huawei Y5 (2019).
The Y-Series smartphones have gathered quite a fan base ever since Huawei decided to put in more effort to make these devices not only affordable but attractive spec-wise.
The Y5 (2019), yes, there's no Prime in the name, brings a similar design to the slightly older and better spec'd Y6 Prime (2019) which debut the faux leather design. This is actually the first thing you will notice with the Y5, especially in brown with the fake stitching around the back cover.
Some people like it, hower, I actually prefer the black one, which also comes with a faux leather design and I honestly think looks much better. For those who would not prefer to rock leather-like finishings, there's a more colourful blue option that comes in a traditional plain plastic back but the colour itself is enough to turn some heads.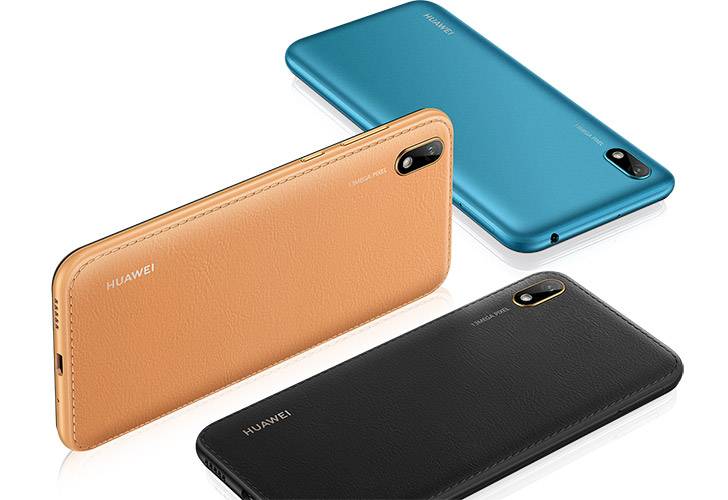 As for specifications, here's a quick breakdown:
Display: 5.71″ HD
processor: Quad-core MT6761
Memory: 2GB RAM + 32GB internal storage
Camera: 13MP Main + 5MP Front
Battery: 3020mAh
Software: EMUI 9.0 on top of Android 9.0 Pie
Like most devices at this price range, the Huawei Y5 (2019) also comes with the bells and whistles that were previously reserved for higher-end devices such as 4G support, an almost edge-to-edge display thanks to the inclusion of a dewdrop notch and face unlock.
However, it's not all good, the device does lack a fingerprint scanner or fast charging capabilities, so while the phone will most likely last you throughout the day, charging it up from zero to a hundred will take you around three hours which is not a tale we should be telling in 2019.
The device just went on sale for Kes.11,499 and Huawei does reiterate that their current phones will continue to receive Google support and software updates, "We would like to reassure our consumers that the ongoing crisis does not affect our local operation. Huawei will continue to provide security updates and after sales services to all existing products covering those have been sold or still in stock, said  Steven Li, Deputy President Huawei Mobile.