Smartphone manufacturers have brought us the infamous notch, teardrop shenanigans, punch-hole displays, sliding cameras and pop-up cameras, all in an effort to get rid of the top bezel. What is pretty obvious is that these competitors are not likely to have a common ground to get the solution to this.
But what they can all agree on is that the age where flagship phones have a 16:9 aspect ratio is dead and gone. This is even becoming common with mid-range and budget phones. Despite all these different ideas that are being brought to life and many others that are still in the works, we have to deal with some of the challenges like the mechanical sliding design that is bringing doubts on how durable it will be and mixed views on whether moving parts should really be brought back to phones.
Well, Huawei may have been one of those competitors with their latest releases' design but they seem to be working on an alternative design that is said to be a solution but will certainly get mixed opinions as well.
According to the patent, the new smartphone design will involve neither a notch nor a pop-up selfie camera but will sport a thin top edge joined to the display that houses the selfie camera and sensor. The top edge is curved probably that it may not seem like part of the display and obscure how thick it makes the top bezel but many may not see it that way.
Don't get this wrong, the display has thin chin and side bezels, so it's not like they are going back to the old aspect ratio. This design may be different but may not be too unique to be a selling point to high-end devices. The design is most likely meant for the low-end or mid-range segment if they intend to officially utilize and commercialize it.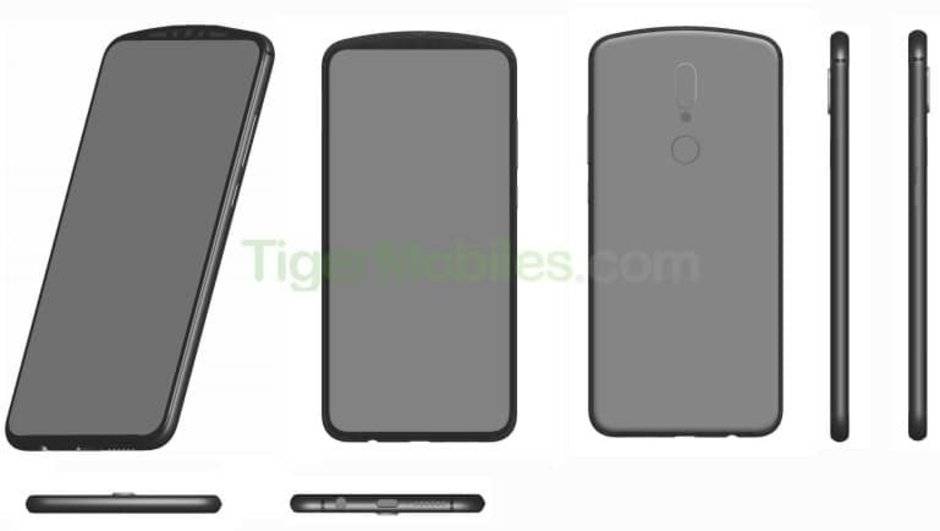 The design is however just at just a patent stage and there is no certainty on Huawei's plans with the design. Nevertheless, it will be interesting to have a glimpse.