Apple is expected to launch their flagship phone later this year (probably in September) and of course rumours and speculations over some of its features and designs are already trickling in fast. It would be an injustice if we never let you know about them so you can make your own assessments and predictions if you are an Apple fan.
Reports indicate that we should expect an iPhone with a triple camera setup contained in a square bulge. This is something that had started weeks ago and is seemingly being supported by a number of other reliable sources. The theory was also supported further with image renders posted in January of how the cameras are expected look like. The only unknown factor was how exactly those cameras were to be placed in the bump at the back of the phone. That has now changed to a much more "certain" design of the cameras with images posted recently on Twitter.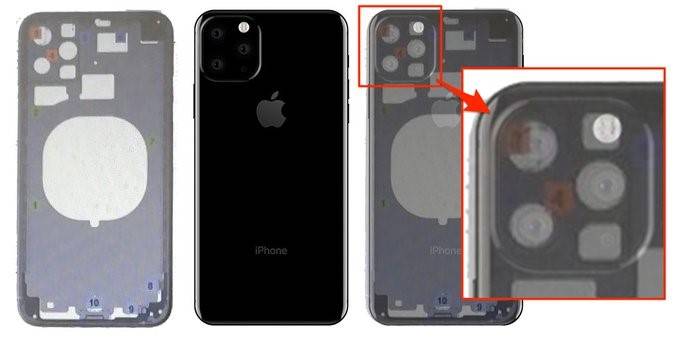 The original image is said to be from a welding pattern that the engineering team at Apple may be working on. Whether this is the iPhone 11 is still not clear enough, only Apple themselves would know. However abstract the concept, it may turn out to be worth considering that Apple may be bringing a phone that will ultimately bring competition to the Android rivals who are quite aggressive at the photography arena.
Reversible wireless charging is another feature speculated to be contained in the iPhone 11. According to supply chain sources, the device will probably be able to charge other gadgets wirelessly and also be charged by others. Some do claim that they have insiders are quite sure of the Wireless Powershare technology making its way into the 2019 iPhone models. This would be a much-awaited feature since this would mean power transfer when you drop your Airpods or Apple Watch on top of a charged up phone.
It is also safe to acknowledge that it has taken a while for Apple to execute this feature to their consumers with whispers of previous models having this feature. Same reports do also say of the model getting faster wired charging via the USB-C to lightning cable, maybe up to 18W. Now, this is somewhere Apple would really sell on as there have been complaints of their charging speeds being lower compared to other brands. This may seem a little overboard but it is also speculated of a face ID unlock feature that will scan the veins in your face to log in. That I will say nothing about. Is it possible? Well, with Apple you never know.