Samsung is great at making flagship devices but their weakness has always been budget smartphones, a space that has seen them lose significant market share to Chinese brands, not only in Kenya but across emerging markets.
The company recently announced a change in direction with its budget offerings, which led to the development of the new M-Series (which unfortunately will not be selling in Kenya) and the restructuring of their A-Series with a new lineup that is meant to compete more effectively with other well-priced smartphones.
The new Samsung Galaxy A30 and A50, which were launched a few months ago have been availed in Kenya. The two smartphones spell a new direction of the company locally especially when it comes to "budget" phones.
Both the A30 and A50 have a few things in common with the differences justifying the eight thousand price difference between them. The common specifications include:
6.4″ Super AMOLED Display (1080p)
Infinity-U notch (tear-drop)
4000mAh battery
USB-C port with fast charging
Polycarbonate plastic body
Gorilla Glass 3 protection on the display
Android 9.0 Pie
While the A30 retails at Kes.22,499, the A50 asks for Kes.30,499 and here lies the difference:
The A30 has 3GB RAM while the A50 has 4GB
Storage options are 32GB on the A30 and 64GB on the A50
The A30 has a dual camera setup with 16MP + 5MP lenses while the A50 has a triple camera setup of 25MP + 8MP + 5MP
The selfie camera on the A30 is a 16MP lens while the one on the A50 is a 25MP lens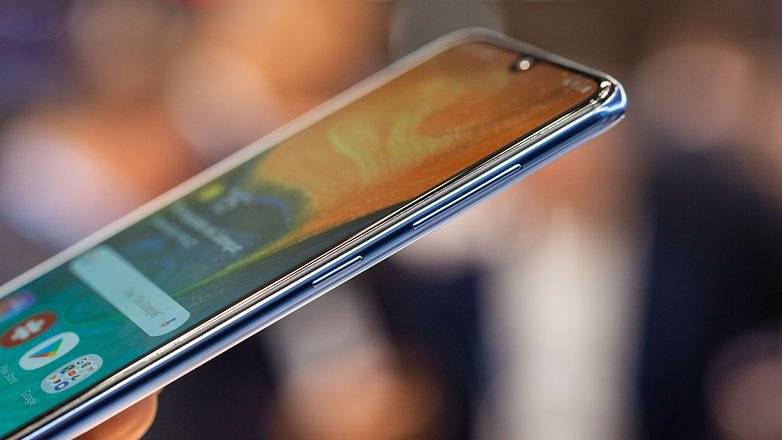 In short, the Samsung Galaxy A50 has a better processor, more RAM options, more storage and a fancy under the display fingerprint scanner to impress your friends.
As much as this is an improvement over the old Samsung ways, the A30 and A50 still compete with other devices with seemingly better specifications on paper but a few things that the two win over the others is the display quality and premium brand name that will most likely attract many to spend their money on the new A-Series devices over the competition.
The Samsung Galaxy A30 and A50 are available at Samsung Experience stores and a number of authorised resellers.