It was a casual Tuesday afternoon when I received a package from Samsung. I was happy to see that it was a review unit of the new Samsung A54 5G smartphone. I had been looking forward to testing out this phone, so I was excited to get started. Here is my full review, including the ups and downs and everything you'll need to decide if this is the next phone you buy.
Samsung A54 5G Review – Specifications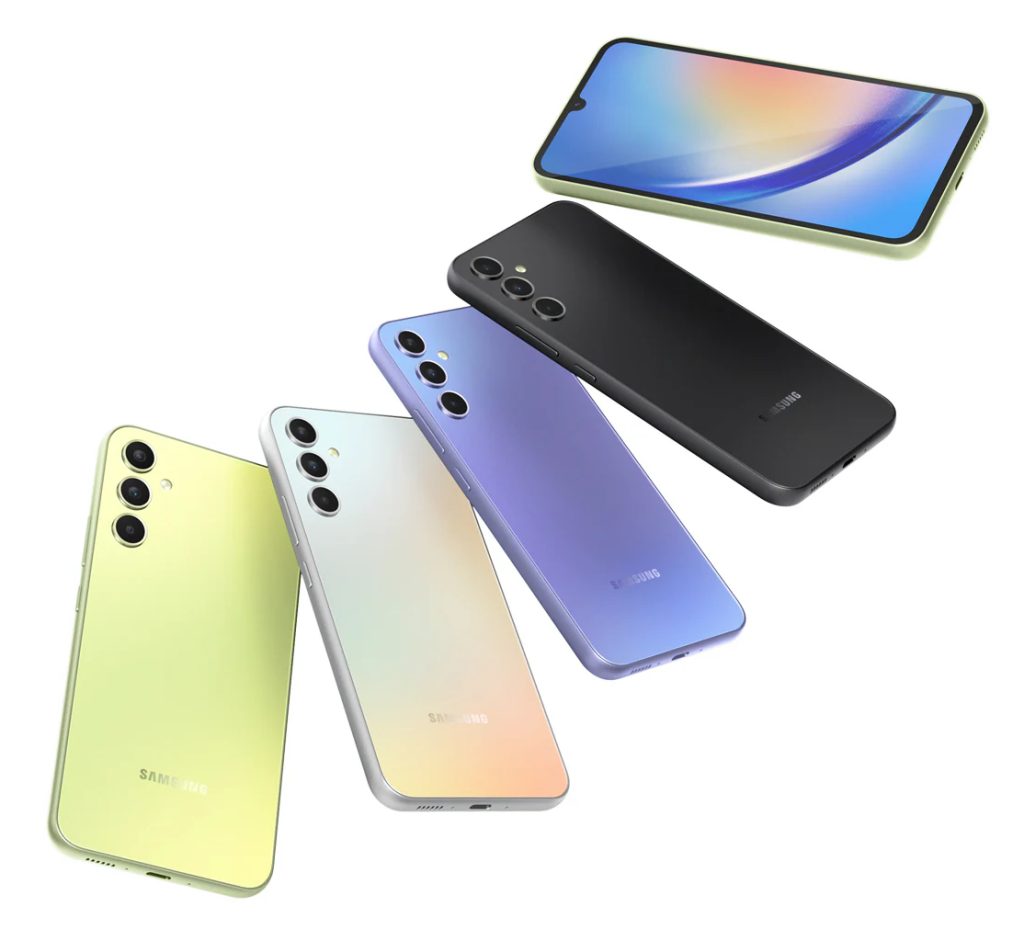 The Samsung A54 is one of the companies' feature mid-range smartphones released in March 2023. It has a starting price of KES 55,000 and is available in four colours: black, white, blue, and green. I have the lime green and it looks great! The purple does look exciting too so if you are buying it online, those are my colours of choice.
The A54 has a 6.5-inch Super AMOLED display with a resolution of 1080 x 2400 pixels. It is powered by a Qualcomm Exynos 1380  processor and has 6GB of RAM. The phone has 128GB of storage, which can be expanded up to 1TB using a microSD card.
The A54 has a triple-camera system on the back, consisting of a 50MP main sensor, a 12MP ultrawide sensor, a 5MP macro sensor, and a 5MP depth sensor. The front-facing camera is 32MP.
The A54 runs Android 13 with Samsung's One UI 5.1 on top. It has a 5000mAh battery and supports 25W fast charging.
The Good: Cameras
The cameras on the Samsung A54 are good for the price and worth the review. The 50MP main camera takes sharp and detailed photos in good lighting conditions. The 12 MP ultrawide camera is also good for taking wide-angle shots. The macro camera is not very useful since I have used it very few times, but the depth sensor is helpful for taking portrait-mode photos.
Below are some images showing off the camera's prowess. For video quality, check this out.
Design and Build Quality
Design and Display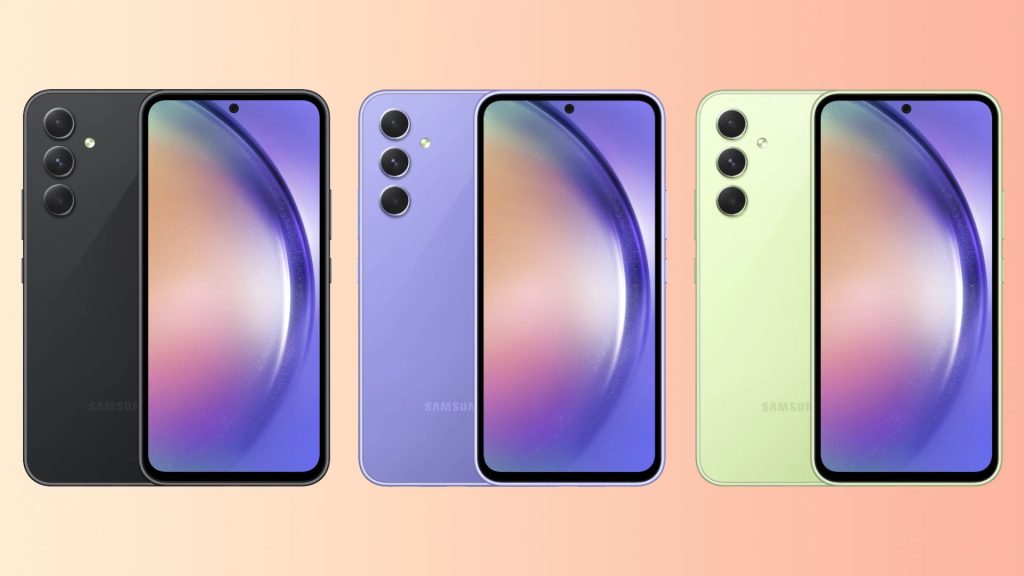 The A54 has a sleek and stylish design. It is made of a glass back and front with a plastic body. It is actually very similar to the Samsung S23 thus it feels premium and well-built. It's a bit wider than regular phones and that makes it feel more comfortable when handling it.
It features a Super AMOLED, 120Hz, HDR10+, 6.4″, 1080 x 2340 pixels Corning Gorilla Glass 5 display. The display is bright, vibrant, sharp and best of all, it's durable. The AMOLED 120Hz display is responsive and smooth to use. It's great for watching movies, reading content and gaming. Additionally, the Always On Display gives it a nice little edge above the rest.
The display also features an in-display fingerprint sensor which is nice to have but It's slower than other sensors I have used.
Battery Life
The Samsung A54 has a 5000mAh battery and supports 25W fast charging. With that size of a battery, with the recommended charger it could take 1 1/2 hours. If you lose said charge, it'll then double the time to about 3 hours from 0-100. This is slow seeing as you can get phones with 67W – 80W chargers for the same price. Thankfully, the battery life on the A53 is excellent. I was able to get over a day of use out of the phone on a single charge.
Software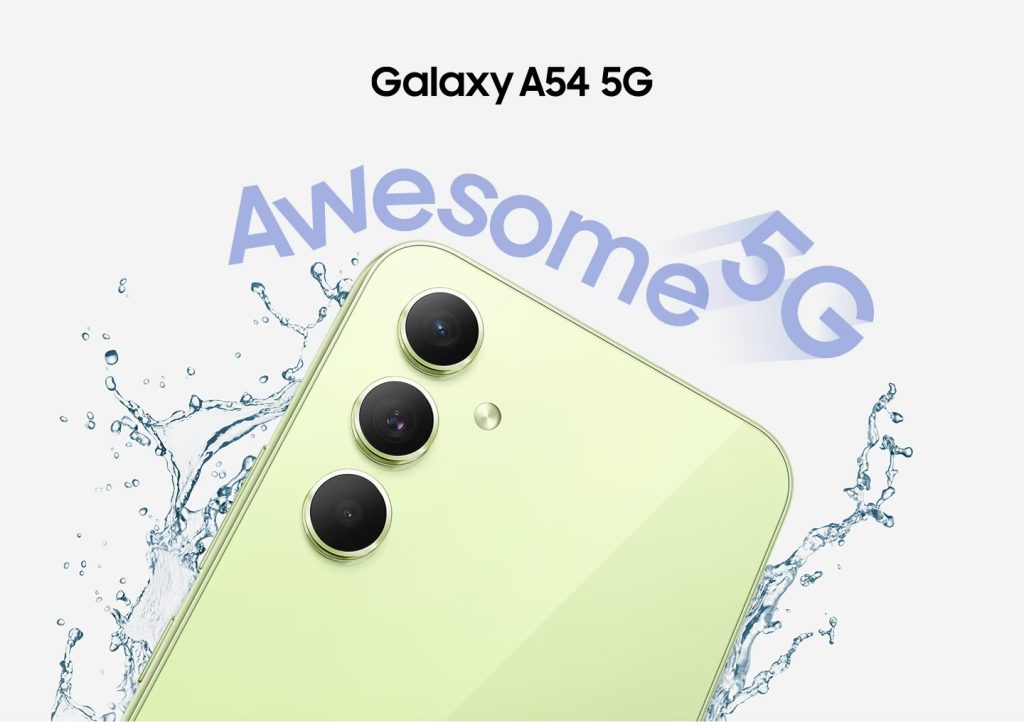 One UI 5.1 is a user-friendly and customizable interface. It has a number of features that make it easy to use the phone, such as a gesture-based navigation system and a split-screen mode.
The Samsung A54 5G also features a dual sim set-up with a nano sim and eSim, 5G bands and banger stereo speakers.
The Mhhh, Maybe Not – Performance
Thanks to the fast chipset and 6GB internal storage, The phone is fast and responsive for most tasks. However, it can struggle with some demanding tasks, such as gaming or editing 4K videos for hours on end.
I've been using the Samsung A54 to shoot 4K videos and edit the same for the last month. For the most part, it works fine but on some occasions, the phone starts to lag and even go off. Having to handle heavy tasks is seemingly an issue you may face with the A54 but it is hopefully just a software issue and they will clear it up in the next update.
My 0.02 – Should You Buy It?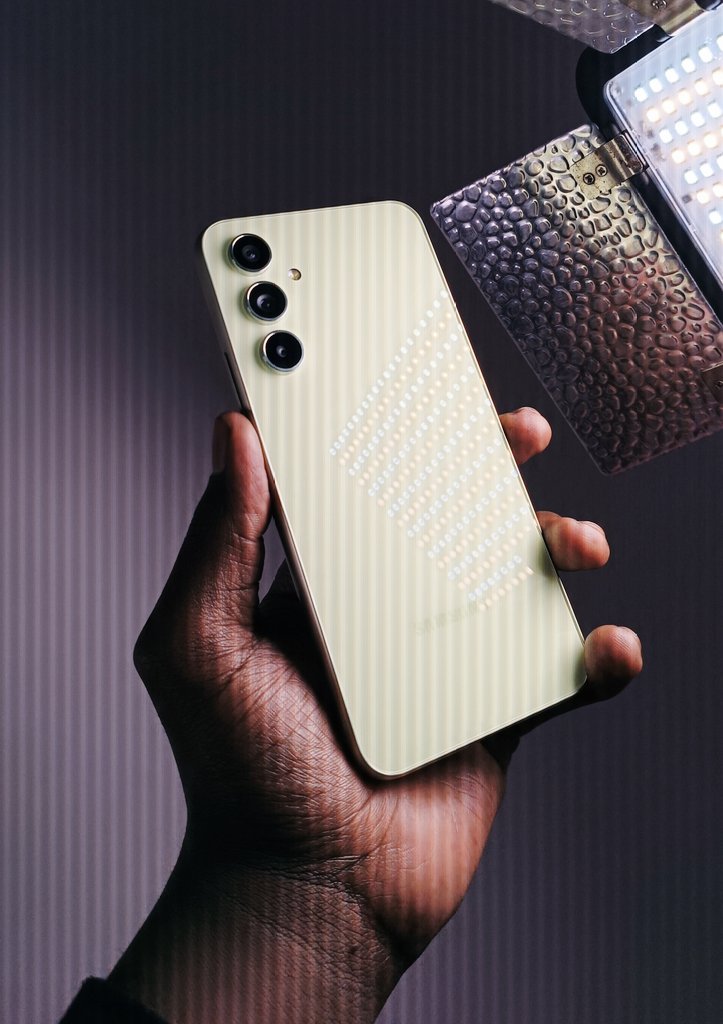 The Samsung A54 is a good mid-range smartphone. It has a stylish design, a bright and vibrant display, a good camera system, and excellent battery life. However, it can struggle with some demanding tasks. Though this will hopefully be solved with some software updates.

Overall, the A54 is a good option for anyone looking for a reliable and affordable smartphone.