To mark the start of the 2022-23 season, OPPO last year launched the Inspirational Games campaign. The 67-year history of the UEFA Champions League is an epic full of passionate and inspiring memories.
Football fans from around the world were invited to vote for the most inspiring games in the tournament's 67-year history. From a list of 50 nominees, these three games were voted as the most inspirational:
2016-17 Season Round of 16, Second Leg: Barcelona 6-1 Paris Saint-Germain
Barcelona overcame a 4-0 deficit in the second leg to win a historic 6–1 comeback against Paris Saint-Germain.
2004-05 Season Final: AC Milan 3-3 Liverpool
Liverpool scored 3 goals in six minutes to level the score at 3-3 in the second half before going on to defeat AC Milan 3-2 on penalties.
2021-22 Season Semifinals, First Leg: Manchester City 4-3 Real Madrid
Two of the world's top teams scored 7 incredible goals in a thrilling game that saw Manchester City clinch victory in an extremely tight match.
OPPO UEFA Champions League Documentary
This was followed by actually finding those who witnessed the game during the time, then interviewing them. As part of the campaign "Inspirational Game", OPPO believes that these stories strike up conversations between even strangers and unify football fans.
Football invokes our emotions and inspires underdogs to outperform their opponents. OPPO is lucky to have interviewed Mike Ferney, a visually impaired fan who enjoys matches differently.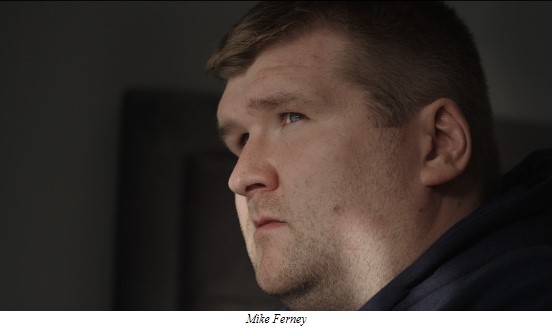 "How could someone who is visually impaired enjoy a football match in a stadium?" you might ask. The passion for football he had since childhood has now turned into a lifelong habit. All of the matches that he experienced have become an unstoppable force that drives him ahead.
OPPO has been exploring more ways for people to enjoy sports under the brand proposition "Inspiration Ahead". Especially assistive technology for people like Mike who have visual impairments or other disabilities.
For example, Color Vision Enhancement Technology, which made its debut on the OPPO Find X3 series, was designed to improve color identification abilities for those who suffer from color vision deficiency.
Guided by the brand proposition "Inspiration Ahead," OPPO will continue to explore meaningful innovations regardless of the difficulties that lie ahead.
To watch the documentary of star witnesses, please visit HERE