SEACOM East Africa is poised to welcome in the new year with a forward-facing vision of its future in the region. SEACOM is a service provider of connectivity and transit solutions, including the infrastructure needed for internet service providers (ISPs), global carriers, and content delivery networks. The company is ushering in a new generation of Internet, network, security, and managed services solutions across the region.
Distributed Denial of Service (DDoS) attacks are increasing at a staggering rate. Kenya has been amongst the top targets on the continent.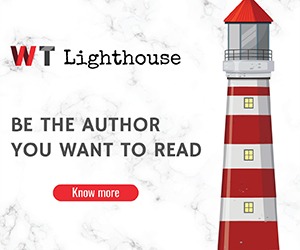 In the past three months alone, the country has experienced 30,000 attacks with the Financial and Insurance, InfoTech, and Public Sector industries being the top targets of these attacks. The volume, intensity, and frequency of attacks have also increased. This year, Kenya experienced the highest volume of attacks on the African continent, reaching a record of 600 Gbps.
Attacks in Kenya on average last between 10 – 60 minutes, which is above the continent and the global average of 5 – 10 minutes, and the longest attack lasting seven straight days.
Due to the impact and implications on businesses, DDoS attacks are not commonly spoken about. SEACOM's powerful DDoS solution is a custom-design solution that is helping businesses in Africa combat these ever-increasing attacks.
SEACOM Kenya All-New Security Products
The new security products from SEACOM seek to protect customers' systems while also complementing their digital transformation efforts.
Here they are:
Secure Access Service Edge (SASE)
With so many enterprises moving to the cloud, Secure Access Service Edge (SASE) consolidates several networking and security functions as a single integrated cloud system, providing total optimization, whilst ensuring secure remote and mobile access.
Security Incident and Event Management (SIEM)
This arms a business with real-time monitoring and analytical capabilities, letting them track and log security data for various purposes, including auditing and compliance procedures. SIEM serves as the eyes and ears of a network, capable of identifying abnormal behavior and responding to it accordingly and timely.
In addition to the all-new SASE and SIEM network security solutions, SEACOM Kenya will also be relaunching the company's software-defined wide area network (SD-WAN) solution in the region in 2023. The relaunch comes soon after SEACOM concluded its acquisition of EOH Network Solutions (EOH-NS), an acquisition that enables SEACOM to expand and continue to offer comprehensive ICT and enterprise connectivity solutions to its customers.
"Today, hybridity defines the workplace experience. With this way of working comes the need for new connections and the means for enterprises to support and, most importantly, secure their employees, infrastructure, and data. Solutions such as SASE allow us to consolidate the security tools clients are already using, bringing the multiple applications and mechanisms they use to protect their data and systems together into a single solution. With that process, we can achieve a significant reduction in both system complexity and cost," explained Grant Morgan, Group Managing Director of SEACOM Business.