Gadgets Africa has been synonymous with everything tech in Kenya since its inception. After fixing our names in the minds of our readers as the go-to platform to explore information on gadgets, technology and rocket science (like literally!), we are ready for our next challenge. Gadgets Africa is hiring again:)
Gadgets Africa is Hiring: What We're Looking For
We are looking to grow our team with members who love challenges and not just jobs. If you love gadgets and also know how to put this love into words to excite readers and viewers, you are the one. Gadgets Africa over the years has added multiple channels to connect with its audience. There is something for everyone in Gadgets Africa  – website, events, print magazines and social channels.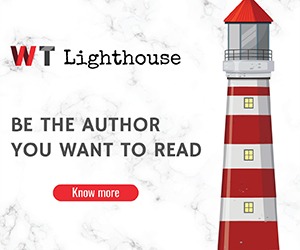 The wide coverage of technology is also something to be proud of at Gadgets Africa. We are not just in the race to present news, we create content that ranges from video reviews, opinions, internet trends, ready guides, tutorials for topics as vast as gadgets, automobiles, home electronics and more.
At Gadgets Africa, we love nurturing fresh young talents, though individuals with prior experience would be preferred as we are entering a hyper-growth phase. Here, we work with speed and ambition, so we need a team with 'supersonic speed' in thoughts and actions.
What Describes You:
Recent graduate or Pursuing a communications/media involved degree
Experience/Interest in videography and photography
Understanding of different social media platforms (Instagram, YouTube, TikTok)
A passion for tech and gadgets
Good understanding of English, written and spoken
Open to learning and trying out new things
Strong attention to detail and an ability to work within established deadlines
Video editing skills and experience using Premiere Pro, Filmora, Splice, CapCut or other social media video editing suites
A self-starter excited by the potential of working in a small, dynamic and growing team
Strong enthusiasm for, and understanding of, Kenyan culture and society
Interested? It's good to know that this is a 3-month paid internship contract with the possibility of renewal. The internship is full-time. This role would ideally be based in Nairobi with a hybrid office work ethic. Applications will be accepted until May 30th, 2022.
The environment is apt for experiments and discussions as we like smart people. If the topics + content interest you and you have the skill to articulate them into various formats, please drop in an email at [email protected]