I've watched a lot of shows in my day and only recently did I start watching documentaries and true crime shows. I saw Kenyans going crazy over the Tinder Swindler on Netflix and I knew I had to check it out. Luckily I was not disappointed.
Top Netflix Shows Kenyans Are Watching
The Tinder Swindler
This show had the whole country up in arms as to how conmen are treating women on Tinder. More Specifically, Simon Leviev. The synopsis floats around a group of women who were the victims of a dating app based swindler. They join together in an attempt to hunt him down and recover the millions of dollars that were stolen from them.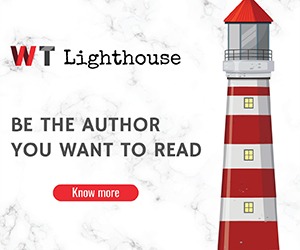 Just finished watching this documentary, The tinder swindler and wah, I mean how do you con people amounts totaling to millions all over the world and only get 15months in prison? That's just painful! pic.twitter.com/kBo3vBBtrB

— Sumaiya (@mairadileiman) February 3, 2022
I won't spoil it any more than I already have but all you need to know is that these ladies took out loans to "help Simon" and it was all a scam. He left them with all the debt and now they have a gofundme page hoping to raise KES 77 M to clear them.
Aki, the unfortunate "Tinder Swindler" thing would not happen in Kenya. Did you see how easier it was for the victims to get loans? In Kenya, 6 months down the line, the lady would be filling NCBA forms to get loan approval.

— Maurice Otieno (@MauriceOtienoO) February 8, 2022
Additionally, the puppet master is another fan favourite.
If you enjoyed watching The Tinder Swindler on Netflix, you might also want to check out The Puppet Master – Hunting the Ultimate Conman. pic.twitter.com/02rHcSSJz2

— Yuri Baraza (@ArcherMishale) February 5, 2022
Heh if you thought Tinder Swindler was shocking, watch The Puppet Master. Robert Freegard had his victims believing he's a M15 spy & had them on the run, one woman for 10 years, hiding from enemies while asking their families for money which he used on other women. Psychopath! 😓

— Mwende Ngao (@mwendesusu) February 6, 2022
 The Puppet Master
In this harrowing docuseries, a cruel conman masquerading as a British spy manipulates and steals from his victims, leaving ruined families in his wake. He is even worse. Robert Freegard controlled, conned and fleeced at least seven women and one man, stealing close to a million pounds. This one you'll have to watch to understand.
🤣🤣🤣 men all the time #tinderswindler pic.twitter.com/mAk0MpoPwG

— Beautifully Grey (@beautifullygrey) February 4, 2022
All I can say is, please don't ignore the red flags. And don't be blinded by money.