Have you been one of those people who have to "haaaa-haaaaa''(blowing air into the camera lens) to get clearer images or footage from your smartphone? Well, if not, you might still be aware that smartphone lenses are pretty delicate. You should also know that anything even as small as a dust particle can render it obsolete or irreparable.
Scratches, cracks, and any other marks that could be costly (or even impossible) in repairs can be avoided. All you have to do is take a few effective measures to safeguard the lens. Here are some of the tips you should consider.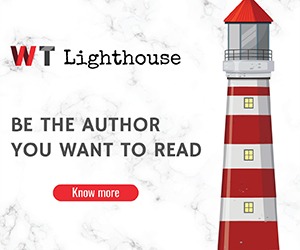 Tips To Protect Your Smartphone Camera Lens
A protective case 
With the multi-lens setup in most smartphones, the camera bumps keep growing bigger, exposing it to wear and tear so easily. Getting a protective case is a great step to not only keeping your lens safe but the rest of the phone as well. The material of the case is also an important consideration, as you require one that can easily absorb shock resulting from drops or any other extreme stress on the phone.
Many smartphones ship with a TPU case in the box (Thermoplastic Polyurethane). It is made of a flexible and durable rubber-like material. This is highly recommended for its ability to bounce when a phone is dropped.
Your case should also feature raised bezels. With that, you will have no worries placing your phone on a surface that could probably be rough and damaging to the lens.
Mindful Protection
Avoid resting your phone on rough surfaces. I guess this should have been the first consideration. However, I (like most people) cannot consistently keep tabs on surfaces my phone gets in contact with. This is a useful tip for those who find protective cases are too heavy. Sometimes they just want to enjoy the naked beauty of their devices.
Abrasions on the lens could also be a result of other places where the phone is kept, especially when in a pocket or a bag. Keys, coins, and other such objects in there can damage the lens with scratches.
Keep your phone in a separate pouch or a pocket of its own to avoid such unnecessary contact.
Lens Protector
Camera lens protectors are pieces of thin glasses that fit on top of your lens and use protective filters. They essentially protect it from abrasive material.
These protectors come with different additional abilities depending on the type. It could be anything from protecting the lens from the sun's over-exposure to fingerprint smudges. It could even do colour correction and enhancement.
 Insurance
In case unexpected damages to your lens are an inconvenience you do not desire to endure, you could rest some cash on the convenience of phone insurance. This is especially useful considering most manufacturers do not cover such damages in their warranty as part of the technical support.