The OPPO Reno5 was a hit. A new high for the phone company and topping that must've put the designers and tech team in a world of painstaking thought and creativity. Fast forward a few months and they release the OPPO Reno6 5G and let me tell you Maina, they might have just hit the jackpot on this one.
Many androids tend to have one outstanding feature, it could be the camera, or the screen or the design but the Reno6 looks to be covering all the basis. It's not the perfect midrange smartphone (and we'll talk about that) but it's so close to being perfect, it's scary. So sit back, relax and let's review the OPPO Reno6 5G.
OPPO Reno6 5G Spec List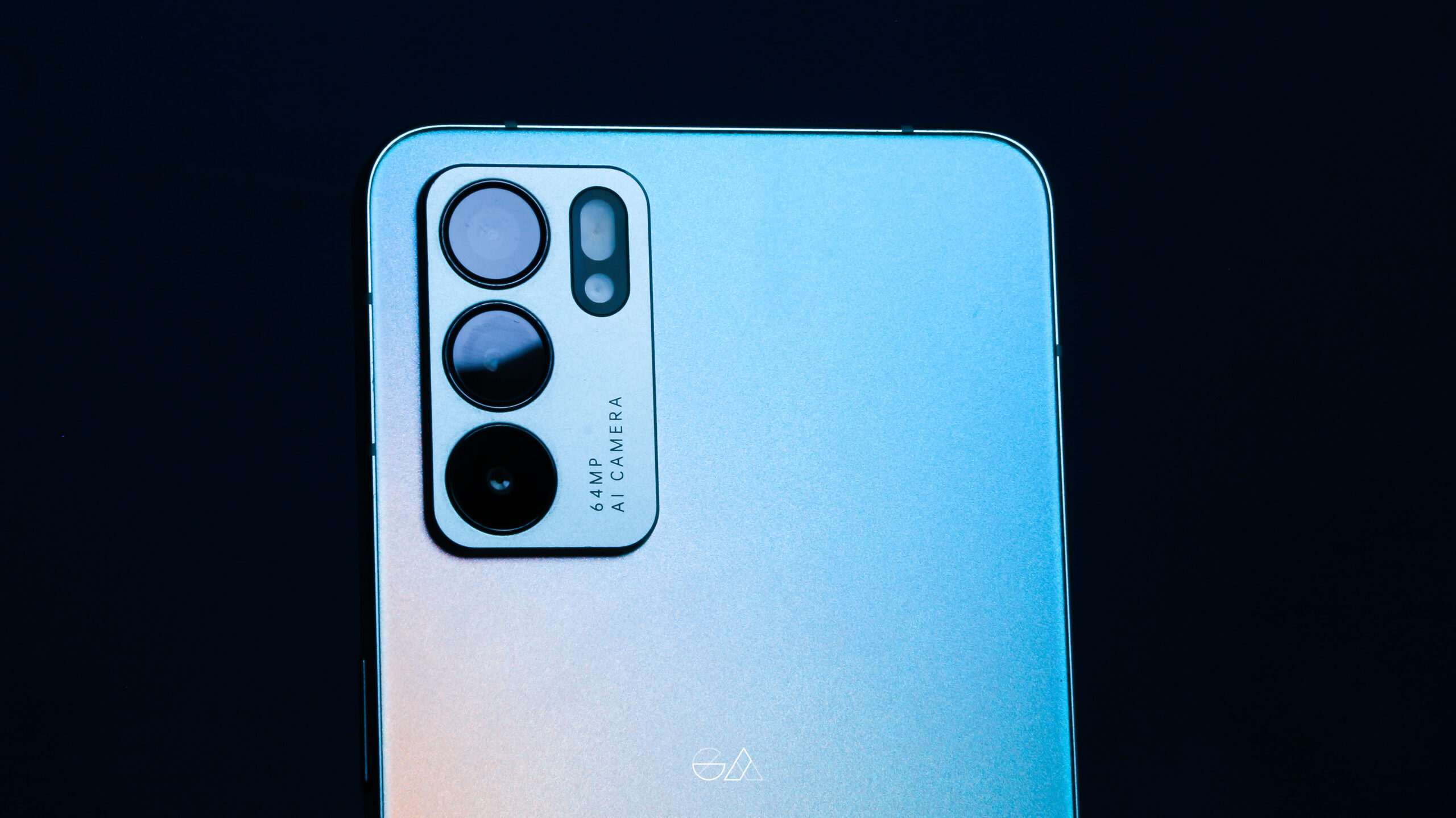 Screen: 6.55-inch AMOLED display with a 90Hz refresh rate and 1080 x 2400 pixels.
Processor: MediaTek 1200 octa-core processor (Compared to Snapdragon 870) integrated with the 5G modem
Operating System: Android 11, ColorOS 11.3
Storage: 8GB of RAM with 128GB of storage or 12GB of RAM and 256GB
Back Cameras: Quad-camera module consisting of a

64MP wide camera
an 8MP ultrawide lens,
2MP depth sensor
2MP macro camera

 32MP selfie camera
Battery: 4500mAh battery that supports up to 65W of Super VOOC charging technology. This is through the USB Type-C port.
To see what you get in the box, you can watch the Unboxing Video above:). I'll wait.
OPPO Reno6 5G Honest Review
Okay now that you are back, let's talk about this almost perfect device. I'll give it a scoresheet of 50 while looking at five different aspects each getting ten points. That includes:
The Design and phone aesthetics
The Cameras
The Performance
The Battery Life
Software and overall usability
Outstanding Design: 10/10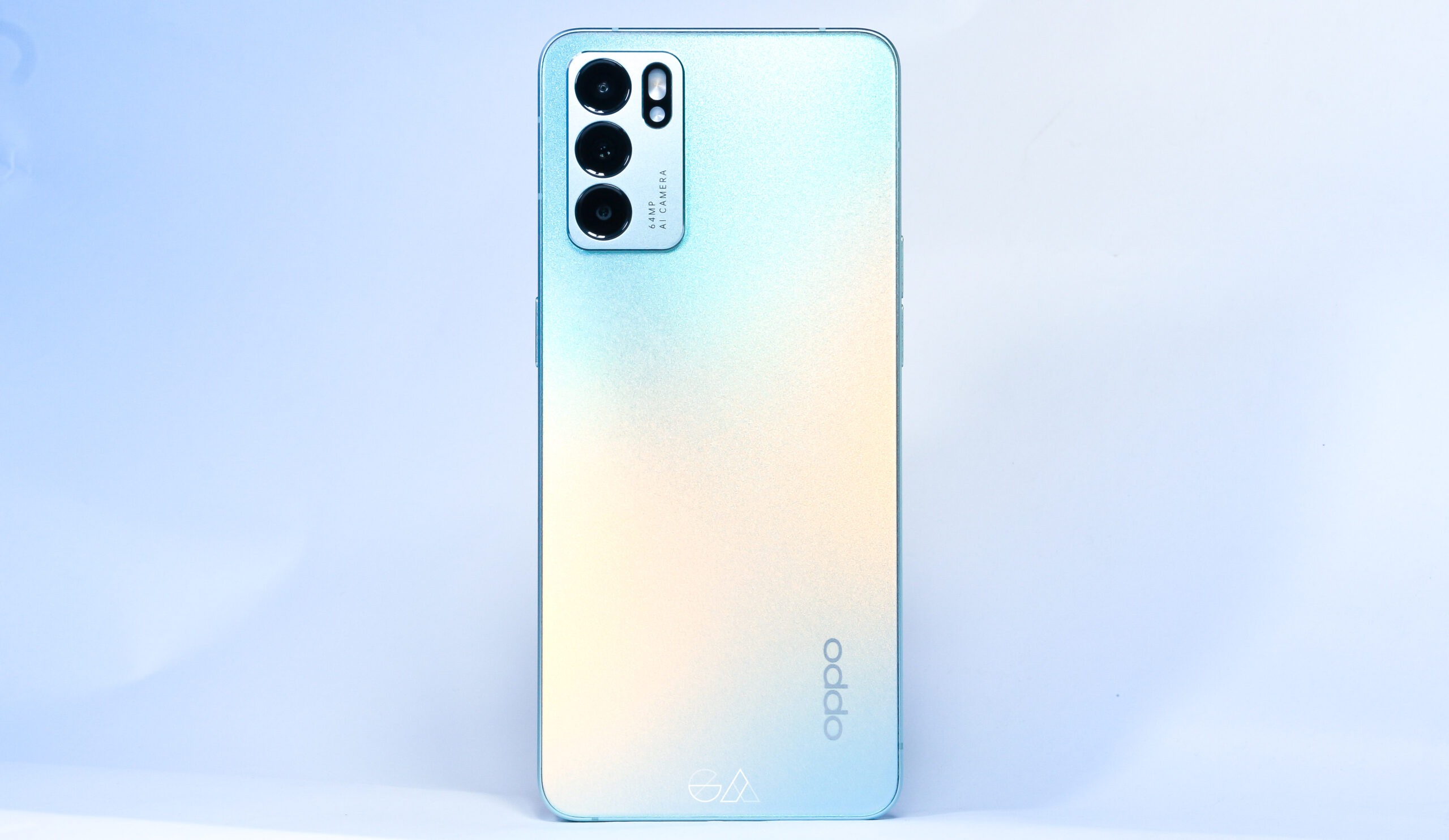 You may have a different opinion but to me this design has to be the best I have seen on any midrange smartphone hence the 10/10 score. Every time I've pulled out this phone from my pocket you can literally hear the uh's and ah's running out of people's mouths.
The Aurora colours are a sight to behold. They tend to change depending on how the light hits it and the matte finish just makes it shine better. The design is also finger print and smudge proof so you don't have to keep wiping it every now and then.
The Creme De La Creme however goes to the boxy nature of the phone which makes it fit so well in the had. Also it can stand on its own and that's super cool. The aluminum alloys make the phone very light which just tops off why this phone crushes the design category.
Lights, Camera Action: 7/10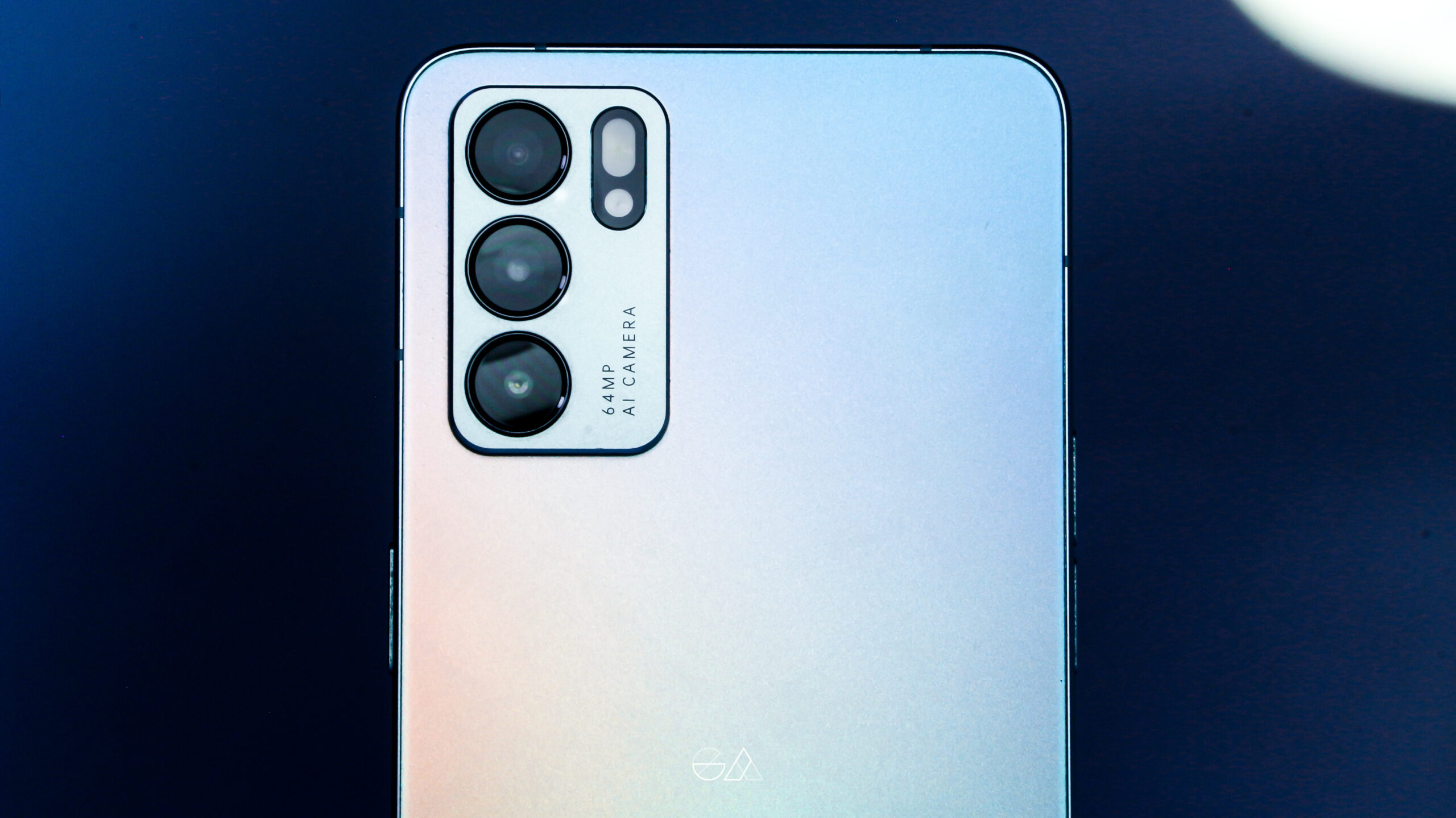 I'd really want to give this a nine at least but that's not the case. The cameras are good I wont deny it. I mean look at these pictures I was able to take. Outside, in the right light, you can't go wrong with the OPPO Reno6 5G.
It also has some cool features like a
film and pro mode where you can go full manual settings for both videos and photos respectively.
Dual video for vloggers that records with both the back and front cameras (so many possibilities for this)
A text scanner for pictures of documents
Panoramic, Macro and Time lapse modes
AI Colour and Bokeh Flare Portrait video modes
However, they have a two issues I'd like them to address. First is a simple one. The white balance on these cameras is a mess. To get a really good picture or selfie you have to set the balance yourself on the brightest spot of the picture. Which is an easy solve but for someone who doesn't know that, they might conclude the cameras are bad.
Thankfully, this is something they can probably fix with a software update so I won't dwell on that. What they can't fix is how badly they crumble in low light. 6PM clocks in and everything shuts down. You can go into pro mode and hopefully salvage a few photos and also use the flash but they should really step up their low light photography. Fix those and we can start talking premium quality. (For you, just be in great sunlight or lighting. It don't miss)
This Phone is a Speedster: 9/10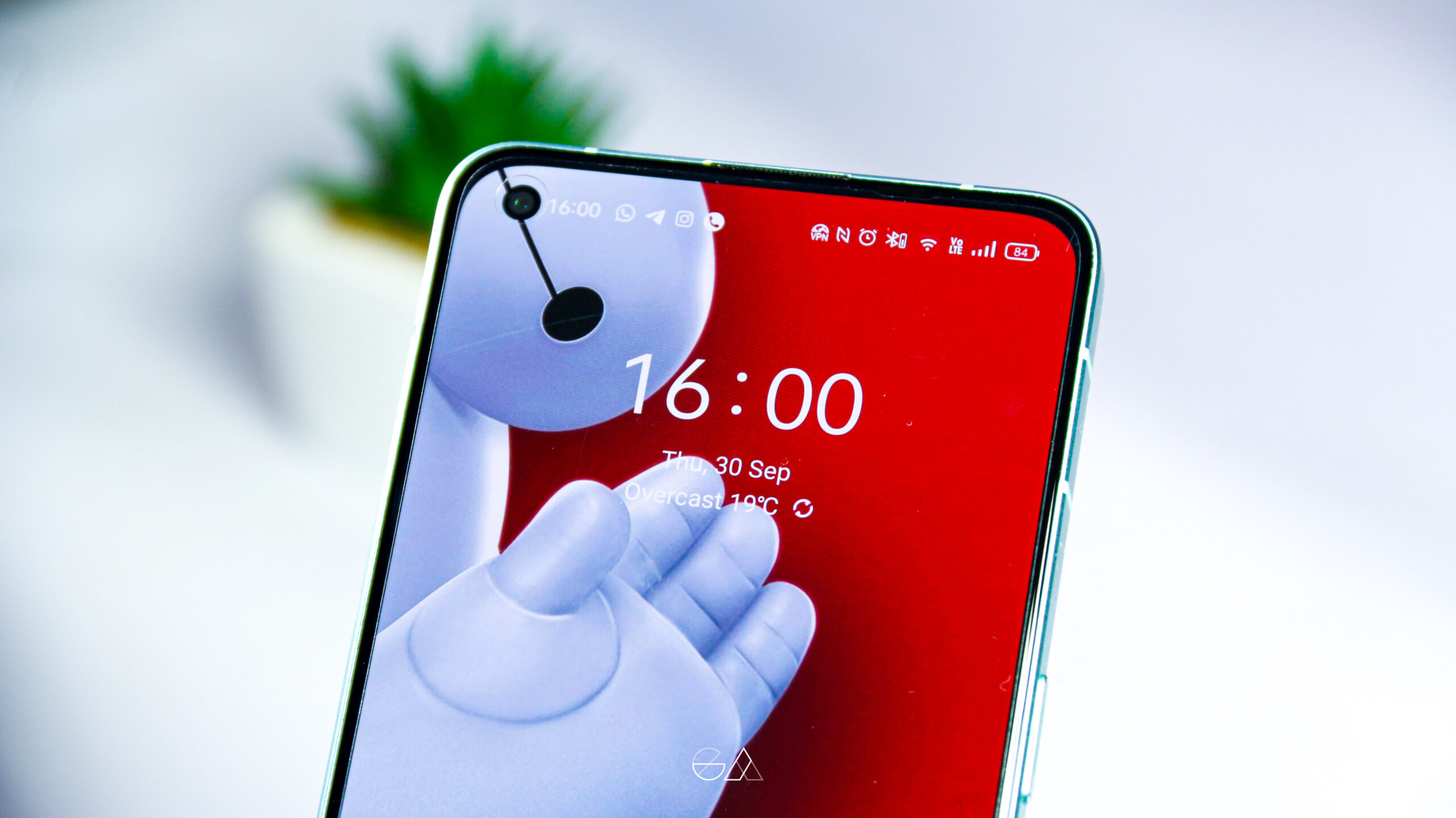 Simply put, the phone the tasks you put it through pretty well. It never lags and even with over 100 apps (I know I have a problem) it still works great. Couple that with the 90hz display, you will not have a slow day with this phone.
Not to forget the RAM expansion feature that lets you add up to 5GB extra RAM, they really thought of everything with this one. Gaming on the phone shows no issues either. It gets a bit hot but that's normal for any phone.
I only gave it a 9 because they chose to go with Mediatek instead of Snapdragon chips. Yes it's pretty close in comparison to the Snapdragon 870 but still not as good.
Super fast charging for people on the go: 10/10
No debate, this is the best battery life I have seen on any phone I have used. It easily lasts me a full day of max usage with full brightness and always on 90hz. Even if it does not, it charges to 100% in 35mins give or take.
It has a super-power saving mode that I have never used and hope not to. I won't say much past that, ten out of ten for me.
Software and overall usability: 8/10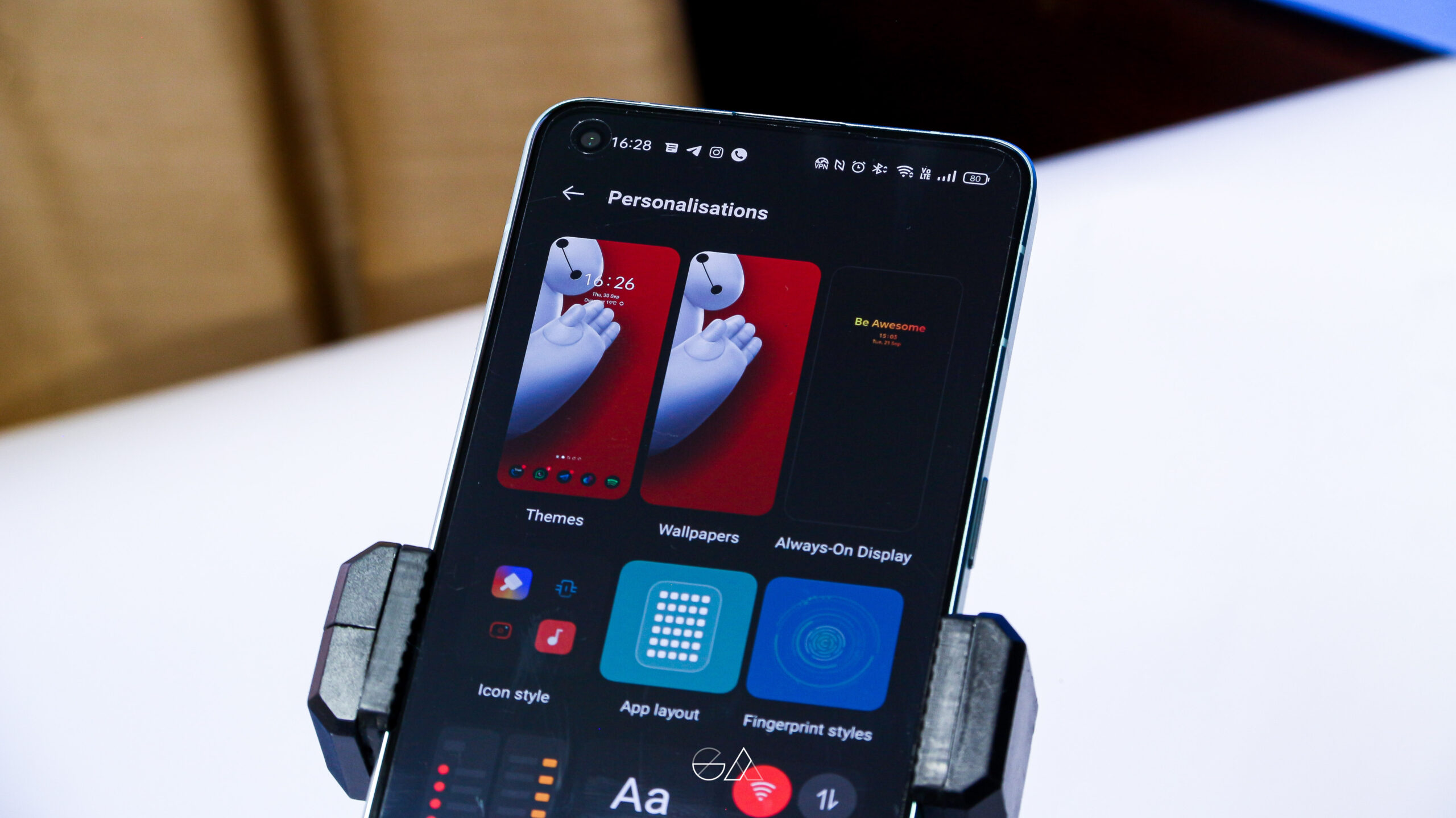 This is one of the few phones that I have not had to use a different launcher for. I like the look and feel of ColorOS on this device. There is also a lot of flexibility when it comes to colours, always on Display, icon shapes and sizes and Nav Bar changes. A lot of which I do not see on other phones.
I still had to change my icons but this still remains to be one of my favourite operating systems.
Hot Take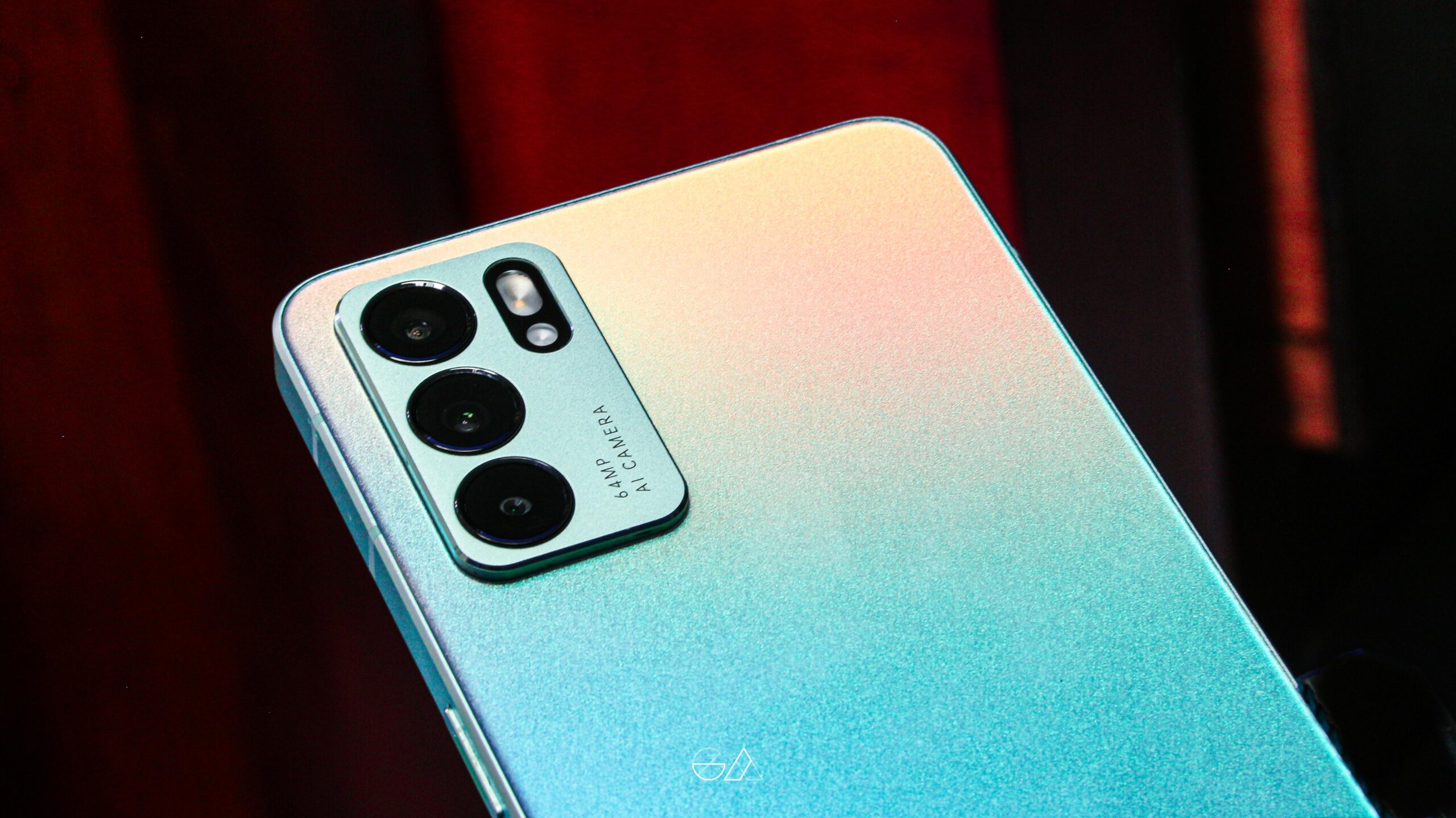 Total comes to an 8.8/10 on the Anfernee Score and that's pretty high for any smartphone making this Almost Perfect. If you have the money, I wouldn't suggest buying any other phone than this. A lot of people are skeptical about the brand because it's not Samsung or Apple. However, I urge you to take a chance on this. But if your pockets are not as deep as the KES 59,999 asking price, you could still settle for the OPPO Reno 5 which is also a game changer.