Apple is reportedly exploring the possibility of adding health tracking features to a future MacBook Pro or Air, as revealed by a patent filing discovered this week. According to the leaked document, the abstract is quite technical, so we won't get into that. What is clear is that Apple would be borrowing a lot from the Apple Watch that packs bodily function sensors. So the manufacturer would be integrating a similar version of it onto the keyboard/trackpad area of the future MacBook.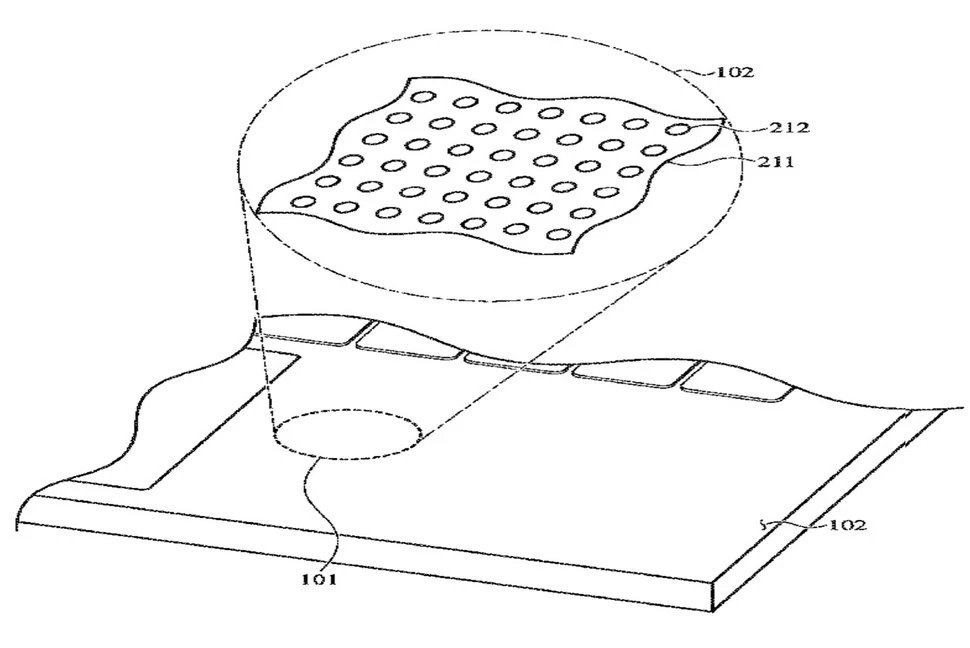 The patent showcases a very simple image of what the feature might actually look like. This comes at a time when Apple's CEO Tim Cook has emphasised the firm's plan to contribute to mankind through health ad fitness tracking tech. So, seeing this tech integrated into one of the most popular products from the company wouldn't be such a bad idea after all.
It is important to take all this with a pinch of salt. Apple is known to file over one thousand patents per year. And as you can already guess, very few concepts make to see the light of day. However, the fact that health tracking already lives through the Apple Watch would give this a little hope.
This rumour comes at a time when the world anticipates the new iPhone 13 lineup at Apple's annual event on September 14th. But even before the phone is here, images of the iPhone 14 have already started making rounds on the internet. According to the allegedly leaked images, it's clear that many just might end up waiting for next year's phone as it promises a whole new look.