The fact that you get to even read or hear of the term "Kenyan game" is nothing short of amazing. With the huge limitations that keep hindering technological advancements in the country, it is surely crazy to hear anyone give it a try in building something as huge as a game, whether for a console, PC or mobile.
With that said though, there are a number of Kenyan developers out there that have been giving it a shot at creating games that not only come from this country but also tell the Kenyan story. We previously did a review of Nairobi X developed by one of the pioneers, Andrew Kaggia. Believe it or not, he is actually a self-taught programmer who has built a number of games that we will be taking a look at and reviewing.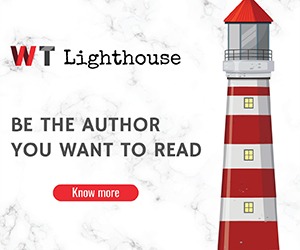 This time though, a young group of developers named Mekan Games made their shot way back with another mobile game; Wings Of Fury 3D. We know you haven't heard of it and that's why we're here. Launched in October 2015, the group of developers and animators built this with a goal of taking Kenyan tech to a notch higher.
According to Mekan's CEO, Evans Kiragu, the game did receive good reception both in Kenya and Nigeria with over 25,000 downloads. I know these are PUBG numbers but it is definitely something for a team that had absolutely no funds while creating the game.
But is the game that good?
Gameplay
The game is basically a mid-air combat shooter game that requires you to both race and survive combat at the same time. So, with that in mind, you have vast deserts and thick forests as your racing and battle arena. It is sort of a "Ride Or Die" scenario only that you are on the air. What fascinates is that the plane actually has multiple controls both on-screen and virtual. On your right, you have the dial that either lowers the fighter jet or takes it higher above the plains.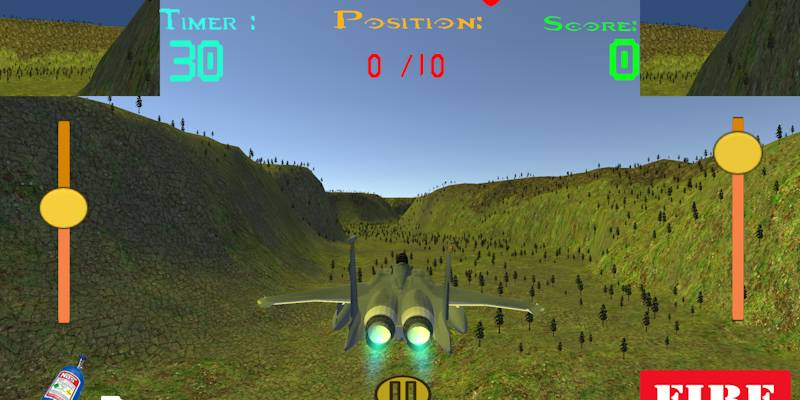 On your left, you have your speed controls. And as cool as that may seem, we did get a problem with this one as it would lag most times. At some point, you don't really know whether to drag the dial or tap or double-tap for the plane to go faster.
Anyway, with the task of getting as fast as you can to the vicious enemy jets, all you have to do is tilt your phone to manoeuvre through the hills and avoid crashing. And believe me when I say it does crash. The game is simple and all but I wish the planes weren't all clustered together. It all feels like all you have to do is chase them. It would have been better if they were also all around trying to shoot at you.
Upon reaching them, all you have to do is press the "FIRE" button and make sure your aim is accurate enough to get them. Upon shooting a couple of them, the whole group then miraculously explodes and you move on with the race. The gameplay does feel simple to a point of feeling too simple. But knowing how much of a hassle it must have been for the developer with scarce resources, I would honestly rank Wings Of Fury 3D among the top Kenyan games I have played.
Graphics & Music
Remember what I said about the game being simple? That's exactly what it is. With developer as young as 19-21, you really would not expect much in terms of complex animation and graphics. Don't get me wrong, the 3D animation is actually quite impressive. But with the game clearly lacking any upgrades since 2015, you really do not get the ultimate experience.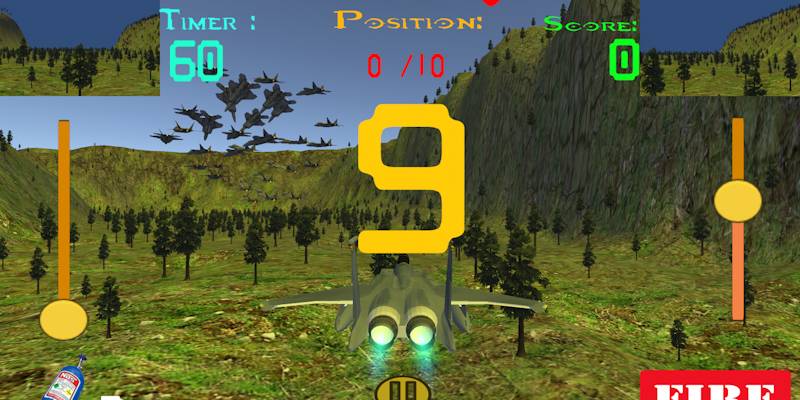 However, the pixelations and detailing of the mountains and thick forests is good. But it tends to feel as if it was just green or brown colour superficially painted on. The 3D plains are really something but other than that, nothing gets to really blow you away.
What annoys even more though is the animation on the menu display. I mean, even if you never had much in terms of resources, whoever did the labelling and fonts did a bad job. Moreover, I don't know why it was my phone but a part of the game's display tends to be eaten away beyond the screen leaving you to guess what the buttons actually say.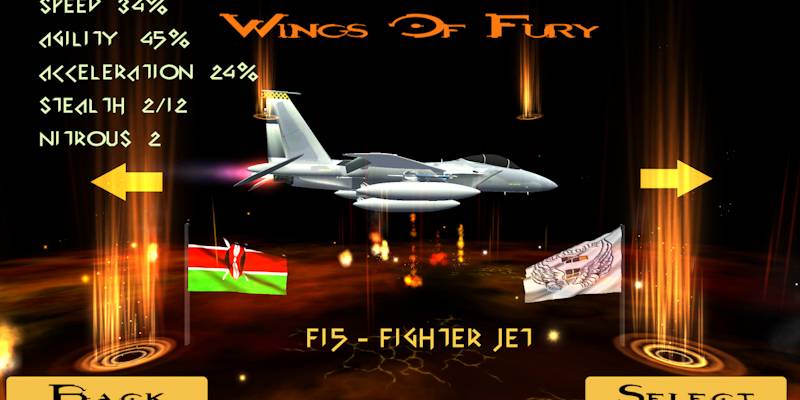 Do not expect impressive music though since they "sought free music since we didn't have any cash" according to Evans Kiragu.
We sought free music since we didn't have any cash. We wanted to put links to their songs or albums, but no one accepted. So we got copyright free music and fans complimented it. When the game became really popular, the same artistes asked us to feature their songs in it.
Verdict
Kenyan mobile games are proof that developers do exist. And even despite the limits, creating such a game among others, it clearly shows that they are willing to create ones that tell the African story and beyond. But I wish, the game developing industry in Kenya got more support and appreciation to build more games and even upgrade the ones that already exist.
If only a game like this was upgraded more, we would be talking of huge numbers in terms of downloads. With over 25,000 installs at just its basic level, one would only imagine what would happen if it got better. You should try out the game and see it for yourself. With those numbers and a 4-star rating on Google Play Store, Wings Of Fury 3D definitely did gain some approval from players back then.