I am probably too young to remember what the first PlayStation looked like. But you sure can count on it when I say that from PS2 down to PS4, you're listening to a console freak talk.
Well, most people are yet to fully experience the intricacy of Sony's most recent console, and hot on the heels, the company has announced plans to roll out PS5.
Hold Your Breath
First off, let's not jump on the gun. PS5 is not going to be released this year. In fact, Sony says the console will be launched between 2020 and 2021, but to our amazement, the company has been generous with details about the product. But before we address all the things we know and have confirmed, let's take a little trip down memory lane.
Sony eight-generation home gaming console, the PS4 was released in North American in 2013 to general acclaim. About three years down the line, Sony followed up with the PS4 Pro, which is a way better version of the console, offering 4K resolution on supported games and TVs. While you were still saying "Happy New Year" this year, PS4 sales hit 91.6 million units worldwide.
At this point, you must know that the PS4 has already blown its predecessor – the PS3 out of the water as it concerns sales. The console still has several years of shelf life ahead of it and is perfectly set to overtake the lifetime sales of the PS2 – which stands as Sony's best-selling console up until now.
Five years have passed since the PS4 was released, and while we're still exploring all the ramifications of the console, PS5 is on its way to the gaming space. Trust, rumours, and speculations did spread, but who else to listen to than the Japanese tech giant itself? For this next-gen, apparently-going-to-be-sophisticated and new-cool hardware, here's what we know so far.
Like We Said: 2020-2021

Sony is yet to tell us the official release date for the PlayStation 5, but with all the signs, it will be between 2020 and 2021. Sony Interactive Entertainment COE, John Kodera, said in a May 2018 interview that the company would use "the next three years" to prepare the next step. According to him, Sony wants to crouch so it can jump higher in the future. If we assumed that these three years turn out to a new console, then PS5 is coming 2021, peeps!
But, let's not conclude yet. It could come earlier. According to the lead system architect Mark Cerny, said that the console would launch in 2020 while speaking with the Wired US. He was not able to disclose the exact month when it would hit the shelves, but all the signs point to the end of the year. So, what we are saying is that if PS5 does not launch at the business end of 2020, it will definitely be released at the early stages of 2021.
In an interview with the Wall Street Journal, Takashi Mochizuki, a Sony representative, said that the next-generate console will not launch at least one year from now. In fact, he went on to tweet about the key details.
Sony:
-No next-gen PlayStation launch over next 12 months
-PS Now has been ave. 40% annual growth since launch, now 700,000 users
-Much of Y31.1 billion (difference between past fy op vs this fy op outlook) to be invested to develop next PlayStation console

— Takashi Mochizuki (@mochi_wsj) April 26, 2019
From this, it is most likely that the PS5 will be an E3 2020 key player, but there's every chance that it will launch before the conference kicks off in June. For my best guess, PlayStation 5 will come between November 2020 and February 2021.
How Much Should We Budget?

If you have a PS4 in your sitting room, then it would have cost you no less than $299 – that's where the PS4 Slim starts from. But if you have the 4K capable PS4 Pro, you bought it brand new from $400 and above. Like every other new system, the price of the PS5 is a major concern among PlayStation geeks. People really want to know how much they would have to pay when the console is released.
According to Ruthenic Cookie, the PS5 will retail for $500. If we examine the performance of the preceding consoles – both family members and outsiders to the Sony house – the price point is believable.
The pricing is also not completely unprecedented because 2006's PS3 came in two variants, 20 GB model of which was retailed at $499. The 60GB not-so-twin cost nothing less than $599. Another key to the puzzle is that both the PS1 and PS2 released with a $299 contrast. PS5's seemingly massive price jump comes on the back of its innovative technology – Blu-Ray capability, for instance.
Interestingly, there's been some wild prediction by analysts that the new console will cost $800. Probably so blown away by the punch of features PS5 will pack, Wedbush Security analyst Michael Patcher said in an interview that PS5's likely going to be priced at $800.
Justifying the crazy price tag, Patcher says the console will have tremendously powerful specifications, adding that a lower point price would be Herculean for Sony. "I don't know how you expect that thing out at $300 or $400 bucks. I just don't know," he concluded.
8K Resolution Support Is Badass

4K TVs are not relenting on gaining traction; they are literally and amazingly transforming the market into the new industry standard. While streaming devices – Netflix, for example – respond to the essence for quality, gaming platforms are tussling to make the tumbling rock of technological limitations a stepping stone.
Well, when we say PS5, everyone surely expects a better resolution than that of its predecessor, with crisper images, more vibrant colours, and well-detailed graphics. Resolution has not been able to escape the mind of Sony fans, and that has stirred much debate over the offerable quality of the PS5.
Predictions say that the console will come with 4K, but Sony's Mark Cerny revealed in April this year that the Japenese company's next-gen PlayStation will include 8K support.
Beating what the 4K Playstation Pro can do to the resolution finish lines, this is an addition that takes Sony's console coolness to a whole new level. That means if you have an 8K-resolve TV in your house, you will be able to enjoy the optimal pictorial and graphics quality of Sony's gestating console baby.
But one thing you should bear in mind is that even though 8K sounds like the bomb on paper, 8K televisions remain significantly few and far between. There is a limited selection of 8K models to choose from, and you have to deal with hefty price tags.
This granted, 4K TVs will likely remain the standard viewing buddy for the year to come. Making provision for 4K and 8K support, the PS5 is a spoilt child that will enjoy longevity as it will continue to give us high-quality experience even as industry expectations evolve.
There's A VR Integration

Sony is not a "Johnny Just Come" to the scene of virtual reality. The company release PlayStation VR in 2016, a virtual reality headset tailored to go hand-in-hand with the PS4. In semblance to a good number of VR gaming systems obtainable in the market, PS VR has its fair share of ups and downs.
Restricted to what the PS4 can do, it is hard to rub shoulders with the powerhouse performances of some higher-end gaming PCs. But, still, you should know that an incredible stream of games supported by convenient, at-home experiences have fathered the sale of more than 3 million PS VR systems all over the world.
Sony's VR system's popularity was a surprise to the company itself. The same has made many console fans talk about the role technology will play in the prosperity of the PlayStation 5. According to a November 2018 report, VR features that could come with the PS5's controller is hinted at as "having lights deposited along the loop of the controller." This design has most of the makings of those used for the PS Move, but they seem not to stray far from the needs of a typical VR system.
The official website of PlayStation says: "Sony has the VR war clinched in its favour, and PS5 will solidify that victory. Of course, that's just our opinion. In short, Sony will have the power, the means, and the talent to provide a VR solution that is miles ahead of Microsoft.
No matter how good their headset for Scorpio is, they will still have kinks to work out, and developers to woo over to their side of things. Sony is already putting in the work and the time to ensure they have these things, but meanwhile, Microsoft is floundering over what words to use in their marketing".
First Solid-State Drive Issue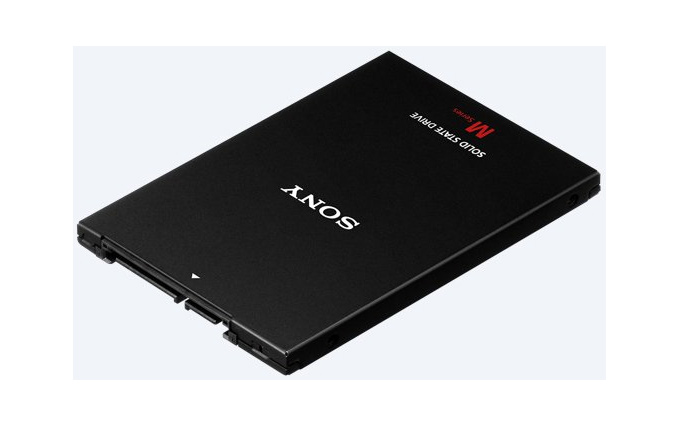 It has been confirmed that the PlayStation 5 will have a solid-state drive, and that makes it the first apple from this kind of tree. Despite the fact that Xbox One and PS4 both offer external SSDs, the variant built into Sony's next bite comes promising to usher us gamers into a new frontier. Well, substantially reduce fast-travel times will surely make getting around huge maps less exhausting – and believe me, that's good news.
The solid-state drive means that environments will render faster, allowing your characters to move through the different worlds at too-obvious-to-miss better speeds. What's more, all this will happen while your game retains its high-quality graphics resolution.
Loading screens and other common game components will change. Cerny said: "We're very used to flying logos at the start of the game and graphic-heavy selection screens, even things like multiplayer lobbies and intentionally detailed loadout processes because you don't want players just to be waiting."
Sony is yet to release any specific information regarding this console's solid-state drive, but Cerny has said that its raw bandwidth is higher than any SSD available for PCs – that is most likely an SSD you know. While highlighting the input-output mechanisms and software stack of the new system, Cerny performed a fast travel demo using the PS4 Pro and a devkit version of the new system. The devkit blew the older console away, delivering a fast travel experience that was 19 times faster.
Touchscreen Controller

Last on this list, but not last on PS5's and definitely not the least, PS5 is coming with a touchscreen controller. You would agree to a large extent that the role and essence of mobile gaming have grown within the industry. The poster child for this development is the reverberating success of the Nintendo Switch, which has sold more than 32.27 million units since it was released in 2017.
According to a patent filed by Sony, November, last year suggests that the tech giant could shift its focus toward better mobile capabilities. Described as a touchscreen defined along the top of the surface of the main body between the first extension and the second, the controller has all the makings of a DualShock 4 update. But analysts say it is an expense that will cost battery life. Taking one page of Nintendo's playbook, the PS5 is a chief opportunity to deliver a new hybrid console experience.
Really, this is not the debut season for the concept of a portable PlayStation controller. Back in 2017, an FY financial report by Sony mentioned the development of a 5G technology for the Sony Group.
The report also mentions the technology's ability to connect all portable devices to the cloud. Considering below-expectation smartphone sales, portable gaming could reserve the highest profit potential for 5G. If executed properly, 5G-enabled PSD handheld would be a move in the right direction.
The PS5 has other features – better cloud storage, upgraded specs, backward compatibility, already-in-the-works next-generation titles, and other hardware upgrades.