The Electronic Entertainment Expo, commonly E3 is coming up on June 11th and with so much in terms of gaming expected to be revealed at the Los Angeles Convention Center, one of the most anticipated games will be Marvel's Avengers.
It is quite clear by now to anyone that Marvel is pretty much on a role in winning the hearts and minds of everyone and not just comic book nerds. This is with their latest record-breaking movie that just concluded a ten-year and 22-movie run believed to be one of the greatest franchises of all time.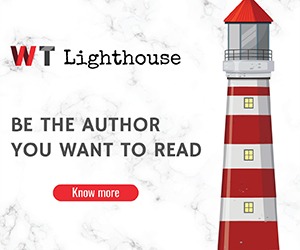 The critical acclaim is most likely going to be strengthened even more with the game and the excitement around it so far proves nothing less. But the current popularity Marvel has earned on the video game world may have been done by "Marvel's Spider-Man" that was developed by Insomniac Games and released last year as a Play Station 4 exclusive, receiving positive feedback from everywhere for its unique gameplay and storytelling. With the approval that their movie-making sector has received, it would seem reasonable for them to use that to their advantage for the upcoming game.
Their release plan for the game might even seem sort of genius to line it up with the movie as the game was previously announced way back in January 2017 with a teasing trailer dubbed "The Avengers Project". It was revealed that developers that were involved in Tomb Raider, that is Crystal Dynamics and Eidos Montreal would be included in this as well. We only got to be teased just recently ever since then with another trailer that sort of renamed the game to "Marvel's Avengers".
Marvel's secrecy reputation has. however, been held high even with this project as further details about what the game looks like have been kept under lock and key but it is every gamer's hope that Marvel really pulls it off with this one and set a really high bar in the video game space.
Even though the developers clearly have their cards close to their chest, there wouldn't lack a leak or two about the game's details. From various reports so far, Marvel's Avengers is the first step in a multi-game partnership between Square Enix and the comic book giant.
The initial teaser clip does give off a vibe of the set world being quite hostile to the idea of superhero existence with the narrator saying, "They say the time of heroes is over. That if you're different, you're dangerous." This may go on to suggest that maybe something bad happened to the superheroes or they were just rejected by the common folk.
The video then goes on to show destruction aftermath with Thor's hammer, Mjolnir, Captain America's shield under sparks and a completely destroyed Iron Man's hand armour. The huge impression brought by this is that the Avengers have been defeated or even scattered and that maybe the player has to play some role in trying to "reassemble" the team in a time of dire need.
According to Square Enix, the game will be fully packed with all the characters, surroundings and unforgettable moments that made the fans love fall in love with the franchise. This is also meant to draw attention from players all over the globe with goals of a long-time play (just as is the dream of many other rival gaming franchises) with the promise of featuring a "completely original story" and introducing a "universe that gamers can play in for years to come".
It has been known that the game production is headed by individuals who have had experience working on other games like the creative director, Shaun Escayg, who served as the same in Uncharted, The Lost Legacy as well as Stephen Barry who was the director of product development at Visceral Games. With so much expectation, it will be up to Square Enix to show us their ultimate final product at their E3 press conference on June 10th.